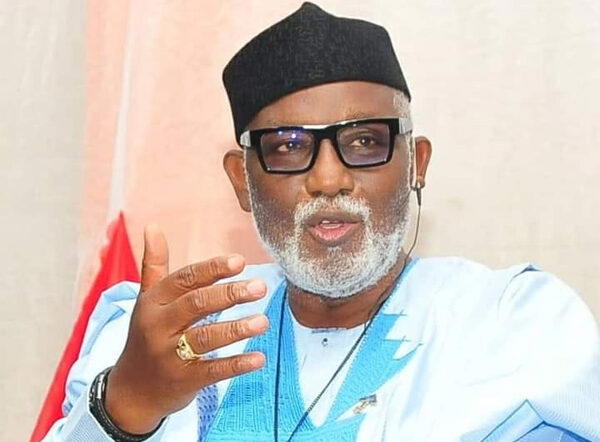 Governor Rotimi Akeredolu
— Stop creating artificial scarcity
By Dayo Johnson, Akure
Governor Rotimi Akeredolu of Ondo state, has threatened to deal with petroleum marketers and owners of fuel stations in the State hoarding the product.

Akeredolu, has therefore directed the states Task Force to move round and deal with those hoarding the product.
Recall that since President Bola Tinubu, announced that petrol subsidy has gone, long queues became noticeable across the state.
The dealers immediately increased the pump price to between N400 and N500 per litre.
Commuters across the state were stranded as transport fares jumped up by 100 percent.
The governors threat was contained in a statement issued by his Chief Press Secretary, Richard Olatunde, in Akure the state capital.
He said that this because imperative "following the long queues which had surfaced at filling stations across the state, notably in Akure, the state capital since Monday.
The governor said "all petrol stations in the state should dispense fuel in their tanks to ease the people of the long hours spent at fuel stations.
"Governor Akeredolu has directed the Governor's Task Force to move around the State and deal decisively with any fuel station found hoarding the product, the statement added.