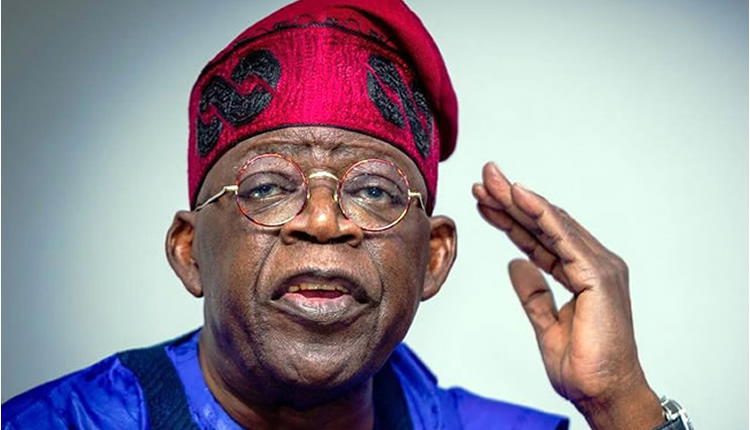 African Director, International Association of World Peace Advocates, Dr John Metchie, has called on the opposition to rally round President Bola Ahmed Tinubu, saying he would lead Nigeria on the path of growth and progress.
He expressed confidence in the ability of the new president to rebuild the country and make it a prosperous nation.
This came as he flagged off his "Light Up Umueri Project" which aims to provide solar powered energy to all households in Umueri community of Anambra State. 
Metchie said only God gives power to whom he wishes and at any time, saying Tinubu's emergence as President of Africa's most populous nation, is a reward for his years of hard work and icommitment to what he believed in, as well as his dedication to the good and progress of Nigeria.
Metchie, who is also the Deputy Commander General of the Nigeria Hunters and Forest Security Service (NHFSS), in charge of Technical Services, recalled that as a young man, Tinubu was at the forefront of the fight against military rule as he joined NADECO. 
He narrated that he later aligned himself with those loyal to Chief MKO Abiola, the presumed winner of the 1993 presidential election, to ensure democracy survived in the country.
He, therefore, urged those who contested and lost the 2023 general election to follow due process of law in pursuit of their ambition while taking consolation in the future as according to him, Nigeria is a land of endless opportunities.
His words: "I have no doubt that Tinubu's credential as a dogged fighter against military rule as well his contributions to the growth of democracy, would guide him to lead the country on the part of growth and progress, in order that the country may prosper.
"I am aware of Tinubu's achievements as Governor of Lagos state where he introduced the private sector into governance, revolutionsed internally generated revenue as well as chased the sea to pave way for what is now known as Lekki, a massive expanse of land for industry.
"As the African Director, International Association of World Peace Advocates, also a United Nation's Peace Ambassador, it is my prayer that Nigeria, under the administration of President Bola Tinubu, would experience peace and security across the country, and in extension, all parts of Africa," Metchie said.
Also over the weekend,  Metchie who is both the Prime Minister of Anambra State Association of Town Unions (ASATU) and President of Umueri General Assembly, flagged off the "Light UP Umueri" Project with the distribution and installation of solar energy packs to 100 households in Umueri community.
At the programme which took place at his country home, women, widows and others received the solar energy packs which were later installed at their homes by technicians mobilised by Chief Metchie to drive his pet project.
Speaking to newsmen at the event, he said the plan is to ensure that one after the other, all households in Umueri would benefit from the Light Up Umueri project, so that no household would live in darkness.
He said that the 100 packs was the first batch of what is planned to benefit thousands of households in the Umueri and sister communities.
Highlight of the programme was the Children Day celebration hosted for the children and women of the Umueri community.