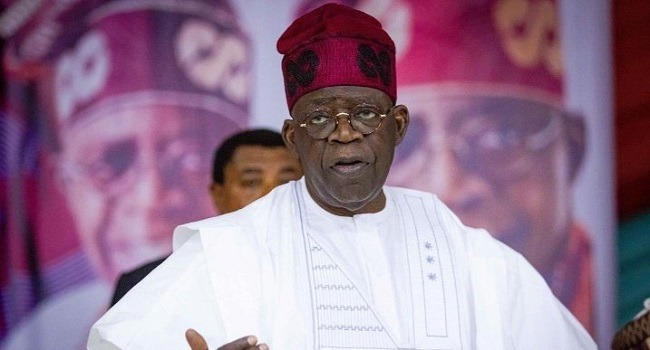 President-elect Bola Tinubu and his wife, Remi have arrived at the Eagles Square, Abuja, the nation's capital for the inauguration event on Monday. 
Tinubu is to be sworn-in today as the substantive 16th President of the Federal Republic of Nigeria. 
Other guests at the venue were former President Goodluck Jonathan and wife, Patience; and businessmen, Abdulsamad Rabiu, Femi Otedola and Aliko Dangote
There were other outgoing miniters
including outgoing ministers in President Muhammadu Buhari's administration have arrived Eagles Square venue of the inauguration of President-elect, Asiwaju Bola Ahmed Tinubu, as the 16th President of the Federal Republic of Nigeria on Monday morning.
Journalists, security men and support service providers defied early morning rains to arrive the venue in the wee hours of Monday ahead of the inauguration slated for 10am.
As at 8.50am, men of the Armed Forces of Nigeria and Paramilitary have started marching round the square with military melodies blaring out.
President of the African Development Bank (AfDB), Prof. Akinwumi Adesina, Emir of Borgu in Niger State where Tinubu was honoured with the traditional title of Jagaba, are also present.
Lawmakers like Hon. James Faleke and many invited guests including Senator Binta Masi Garba have also arrived the venue while foreign dignitaries were being awaited.