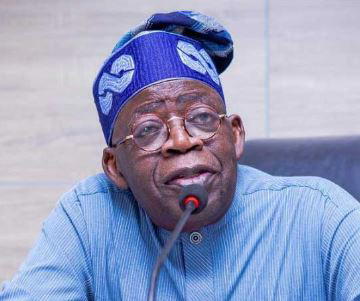 .Say, Atiku, Obi also promised subsidy removal
Omeiza Ajayi, Abuja
Against the nationwide outrage following the phased withdrawal of fuel subsidy, governors of the ruling All Progressives Congress APC have thrown their weight behind the decision of President Bola Tinubu.
This was as they declared that the Tinubu-led administration is only implementing one of its campaign promises, adding however that measures would be put in place to cushion the effect shock of the withdrawal.
Chairman of the APC Governors' Forum and Imo State governor, Senator Hope Uzodinma made the declaration on Wednesday after meeting with the Senator Abdullahi Adamu-led National Working Committee NWC of the party.
According to Uzodinma, the main opposition presidential candidates, Atiku Abubakar of the Peoples Democratic Party PDP and Peter Obi of Labour Party LP also made promises to remove the subsidy because it had generally become unsustainable.
He said; "As a Forum, we are committed to the ideals of the government that is also our party. Because the federal government belongs to APC. It is an APC-led government and everything that is contained in the manifesto of our great party during our campaigns is meant to be done and carried out.
"On the issue of fuel subsidy, all the presidential candidates during the campaigns promised that they will remove fuel subsidy.
"The Buhari government before they left, made us know that fuel subsidy was no longer sustainable. What we are talking about now is the implementation process. How to implement the programme in a manner that it will not be too hard on the people and I think the government is working on it.
"I have confidence in the ability of the current president to navigate through the waters and take decisions that will be to the best interest of our people and the country as a nation".
On the leadership of the 10th National Assembly, Uzodinma said the all the issues would be resolved at the right time.
"The President has not made proclamation for the National Assembly leadership to be inaugurated. And of course you know, APC is the majority party.
"At the right time, the party continues to convince and talk to stakeholders and collectively the issues will be resolved", he stated.