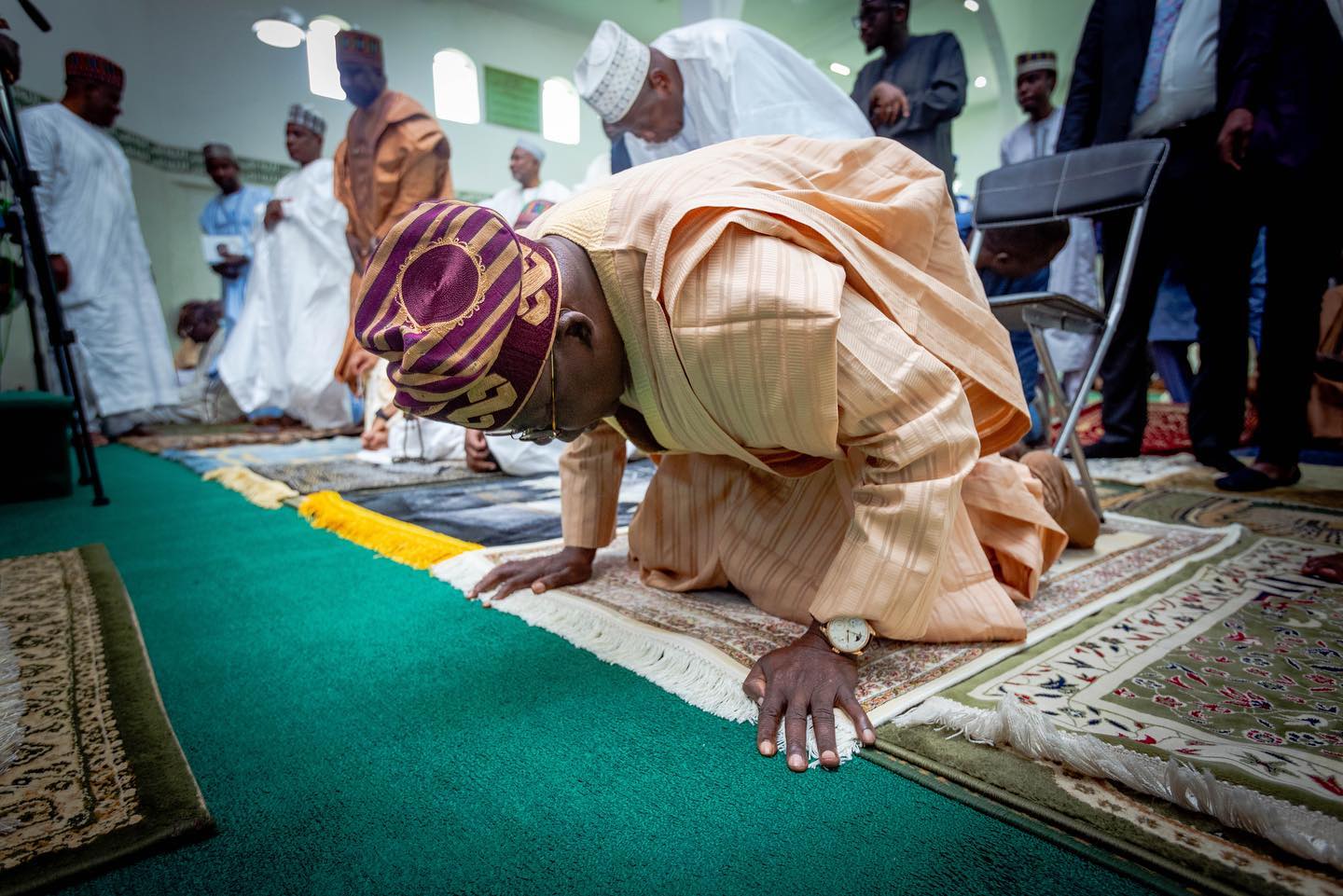 President-Elect, Bola Tinubu observing salat inside mosque
President-elect, Bola Tinubu has urged Muslim faithfuls to ensure adherence to the lessons of the holy month of Ramadan which 'point to success of unity and not failure of division.'
He also appealed to them to remember Nigeria and her leaders in prayers during the holy month.
Tinubu revealed this in a Ramadan message issued on Thursday, Tinubu appealed to Muslims to pray for Nigeria and its leaders.
He noted that Ramadan is beyond abstinence from food and drinks but an opportunity to imbibe the values of justice, tolerance and compassion.
The president-elect also urged Nigerians to "remember our diversity is for a purpose and pray that we all work to strengthen it".
Tinubu said: "Ramadan is more than a month of fasting. We fast to strengthen our relationship and our appreciation of Allah. We fast to make ourselves better servants of both Allah and our fellow man. However, this month is more than abstention from food and drink from dawn to dusk. It must entail imbibing the spirit and true meaning behind the holy month. We must keep hold of the excellent and wonderful things the holy month of Ramadan signifies.
"As we embark on fasting and spiritual reflection, let us proceed, imbued with the spirit of sacrifice, self-discipline, goodwill, justice, tolerance, mercy, compassion and generosity that lie at the heart of Islam.
"Let us strive to emulate Prophet Muhammad's (SAW) example of humility, forgiveness, and service to others.
"Let us move in this way that we may make of ourselves a better people and nation in which all people, Muslim and non-Muslim, may live in trust, peace and justice as Allah would have it be.
"As we engage in supplications to Allah, let us also remember our country and leaders in our prayers. The lessons of the holy month of Ramadan point to the success of unity, not the failure of division."
He prayed that the Ramadan period brings peace and unity to Nigeria.