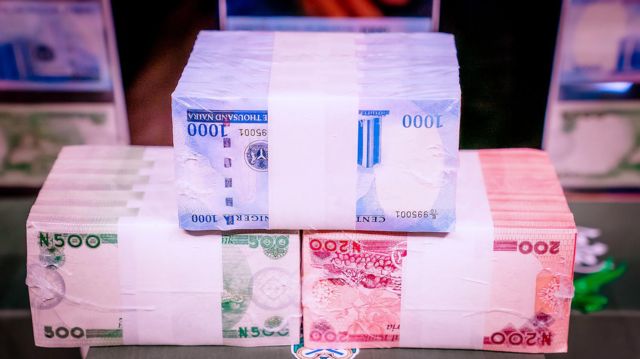 Babajide Komolafe, Economy Editor 
Deposit Money Banks, on Saturday, continued to collect old N500 and N1,000 notes from customers.
This is contrary to a statement by the Central Bank of Nigeria, that it did not direct banks to collect the old N5,00 and N1,000 notes from customers.
The banks, that are collecting the old notes include GTB, First Bank, Fidelity Bank, and Sterling Bank.
Also, in contradiction to the CBN statement, the Cash Return Portal of the CBN directed people with old N500 and old N1,000 notes below N500,000 to go to their bank to make the deposit
CBN
On Friday, a CBN top official told Vanguard that the CBN had ordered banks to start collecting the old N500 and N1,000 notes from members of the public.
The apex bank fixed the maximum amount they could collect from individuals at N500,000.
However, the CBN swiftly issued a counter statement through the Director, Corporate Communications, Osita Nwanisobi, saying it did not give such a directive.
Meanwhile, at the time of the rebuttal the procedure on how to return the said old N500 and N1,000 notes was on the CBN website.