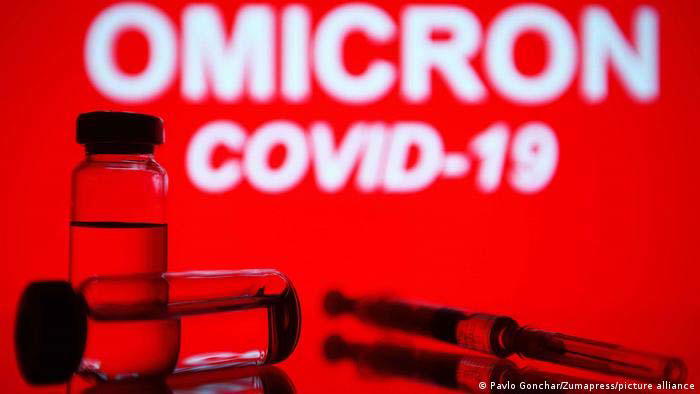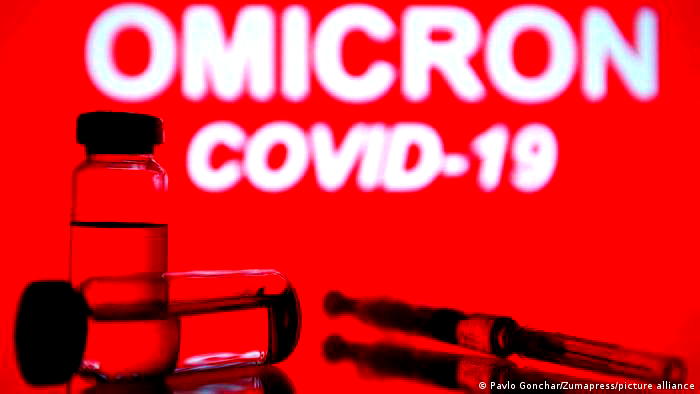 …All relevant agencies on high alert — FAAN
…We're awaiting directives from Presidential Steering Committee — NCAA
…Omicron not detected in Nigeria yet – NCDC
…Variant highlights how unsafe our situation is – WHO l2 travellers from Nigeria test positive for Omicron variant in Canada
…Banning flights from Africa not out of place — Virologist, says Presidency, Legislature frustrating local vaccine production
By Chioma Obinna, Lawani Mikairu, Omeiza Ajayi & Gabriel Olawale
In the wake of recent discovery of a new variant of COVID-19, Omicron, the Federal Government said last night it is on alert, warning Nigerians against complacency.
Government's position came on a day the Federal Airports Authority of Nigeria, FAAN, said that all relevant agencies in charge of health checks at the nation's airports had been placed on high alert to prevent the importation of the new COVID-19 new variant, Omicron, into the country.
This is even as the civil aviation regulator, the Nigeria Civil Aviation Authority, NCAA, said it is waiting to enforce any directive from the Presidential Steering Committee, PSC, on COVID-19 on measures to prevent the spread of the new variant into the country.
Similarly, the Nigeria Centre for Disease Control, NCDC, late Sunday night, reassured Nigerians that the Omicron variant had not been detected in Nigeria, as virologist and chairman of the Bio-vaccine Board, Professor Oyewole Tomori, accused the Presidency and legislature of frustrating vaccine production in the country.
The Bio-vaccine Board is the company commissioned by the Federal Government for local production of vaccines in Nigeria.
Omicron variant dangerous — SGF
Chairman of the Presidential Steering Committee, PSC, on COVID-19 and Secretary to the Government of the Federation, SGF, Mr Boss Mustapha, who raised the alert at a briefing in Abuja yesterday, said: "The world has been hit with a new COVID-19 Variant of Concern, called Omicron, as announced by the WHO.
"This variant is potentially dangerous, and Nigerians and residents are required to exercise extra caution and vigilance in practice and enforcement of preventive measures.
"As the D-G, WHO has just stated today (yesterday), "the emergence of the highly-mutated Omicron variant underlines just how perilous and precarious our situation is. South Africa and Botswana should be thanked for detecting, sequencing and reporting this variant, not penalized.
"Nigerians and residents are, therefore, urged to get fully vaccinated, frequently tested, and continue to strictly adhere to the non-pharmaceutical intervention measures, including physical distancing, proper wearing of face masks, and ensuring proper ventilation and hand hygiene.
"However, the PSC is reviewing the situation around the world and putting in place measures to curtail impact of the variant on the country. The D-G, NCDC and the Technical Head of the PSC will brief you on the new travel protocols to cover travels, testing, enforcement, surveillance and risk communication."
Measures in place to avoid Omicron — Health minister
On his part, the Minister of Health, Dr Osagie Ehanire, said Nigeria had put in place measures to avoid importation of the virus.
He said: "We have taken measures to ensure that Nigeria is in control of the situation but the way the various variants have spread across countries, it is also going to go through that pattern. There will be increased surveillance and testing.
"As at the moment, we have plenty of rooms in our isolation centres and only five persons are on oxygen. So, we are on alert and ready. But citizens also have a role.
"One is vaccination and the second are the non-pharmaceutical interventions and public health measures we have put in place."
The PSC added that the impasse on the Nigeria-UAE flights had been resolved in the interest of both parties.
"Although this process has taken so long to pull through with its ripple effects, we thank everyone involved in getting this deal. A date for the commencement of flights between the two countries will be announced in due course."
No passenger from affected countries will pass unscreened — FAAN
Speaking in a similar vein, the General Manager, Corporate Affairs, FAAN, Mrs Herrietta Yakubu, told Vanguard yesterday that relevant agencies and Port Health officials had been given the clear order to ensure no passengers from the affected countries entered the country unscreened.
"There will be an enforcement of all the Protocols and procedures put in place for the COVID-19 already on ground.
"All the agencies concerned and Port Health, Nigeria Civil Aviation Authority, NCAA, FAAN, etc have all been put on notice to ensure no passenger comes into the country with this variant."
'NCAA awaiting further directives'
Also speaking with Vanguard, the General Manager, Public Affairs, NCAA, Mr Sam Adurogboye, said the regulator is waiting for directives from the Presidential Steering Committee, PSC, on COVID-19.
He said all measures and directives usually come from the committee which direct NCAA on what to enforce.
"We are waiting for the Presidential Steering Committee to issues directives on ways to prevent the spread of the new variant to Nigeria. NCAA can only enforce the federal government directives," Adurogboye emphasised.
Omicron variant not yet detected in Nigeria — NCDC
The Nigeria Centre for Disease Control, NCDC, had also reassured Nigerians that the Omicron variant had not been detected in Nigeria.
The Director-General of the Nigeria Centre for Disease Control, NCDC, Dr Ifedayo  Adetifa, said late Sunday night that the centre is prioritising sequencing of recently accrued samples from SARS-COV-2 positive travellers from all countries, especially those from countries that had reported the Omicron variant already.
Adetifa further urged all states to ensure that sample collection and testing were accessible, so that travellers and people with symptoms or who had been exposed to COVID-19 cases get tested promptly.
"The state notes that the NCDC, through the National Reference Laboratory (NRL) continues to coordinate genomic surveillance and other activities required for the detection of variants," he said.
Adetifa also explained that a number of cases have now been reported in the UK, Israel, Botswana, Hong Kong, Germany, Belgium, Italy, and counting, but no deaths have been attributed to the new variant yet.
He said: "A total of 126 genomes of this variant have been detected globally and published on GISAID, (GISAID is a global mechanism for sharing sequencing data).
"Given the high number of mutations present in this Omicron variant and the exponential rise in COVID-19 cases observed in South Africa, this virus is considered highly transmissible and may also present an increased risk of reinfection compared to other VOCs.
"However, the fears about its ability to evade protective immune responses and/or its being vaccine-resistant are only theoretical so far.  This virus can still be detected with existing Polymerase Chain Reaction (P"CR) tests.
"The WHO and researchers across the world are working at speed to gain an understanding of the likely impact of this variant on the severity of COVID-19 and on the potency of existing vaccines and therapeutics.''
He said in collaboration with Port Health Services of the Federal Ministry of Health, enhanced surveillance was ongoing at the airports and points of entry, to ensure compliance with current travel guidance especially for the day 2 COVID-19 PCR testing.
"Should there be any changes to travel guides, this will be communicated in due course,'' Adefila said.
Considering the likely increased transmissibility of the Omicron variant and its emergence that is linked to unmitigated community transmission of the virus,  the NCDC boss urged Nigerians to ensure strict adherence to the proven public health and social measures in place,  enforceable by the Presidential Steering Committee on COVID-19 (PSC-COVID-19), through the COVID-19 Health Protection Regulations 2021.
"We are collectively responsible for our own health security including playing our part to reduce the risk of the importation or spread of the Omicron variant in Nigeria,"he stated.
 He implored Nigerians to make every use of the currently available opportunities to get vaccinated against COVID-19, adhere to public health and social measures that had been proven to help prevent SARS-CoV-2 infection regardless of the circulating variant.
He said Nigerians should continue to wear face masks especially in crowded settings, wash their hands regularly, observe physical distancing i.e., keeping a distance of two metres from others, where possible, ensure good ventilation, avoid travel to countries where there is a surge in COVID-19 cases or reported cases of the Omicron variant and avoid all non-essential travel both local and international.
He added:  "If you must travel, please adhere to travel protocols instituted by the PSC-COVID-19 which are in place to prevent the risk of importation of the virus or its variants to Nigeria.  The virus is more likely to spread where people gather and do not adhere to these measures.
"Therefore, we appeal to business owners, religious leaders, and people in authority to take responsibility by ensuring people in their premises wear masks and adhere to physical distancing.   We must do all we can to protect ourselves and our country," he advised.
Omicron emergence highlights how unsafe our situation is – WHO
The World Health Organisation, WHO, said yesterday that  the emergence of the highly-mutated Omicron variant had shown how perilous and precarious the world's situation, was.
WHO Director-General, Dr Tedros Adhanom Ghebreyesus , who made the assertion at the Special Session of the World Health Assembly, also stated that COVID-19 had exposed and exacerbated fundamental weaknesses in the global architecture for pandemic preparedness and response.
Ghebreyesus further posited that South Africa and Botswana should be thanked for detecting, sequencing and reporting this variant, not penalised
"Indeed, Omicron demonstrates just why the world needs a new accord on pandemics: our current system disincentivises countries from alerting others to threats that will inevitably land on their shores," he said.
He said in less than one year, almost 8 billion vaccines had been administered around the world, describing it as the largest vaccination campaign in history.
Lamenting that the poorest and most vulnerable would be trampled in the global stampede for vaccines, Ghebreyesus said:  "More than 80 per cent of the world's vaccines have gone to G20 countries.
''Low-income countries, most of them in Africa, have received just 0.6 percent of all vaccines.  But vaccine equity is not charity; it's in every country's best interests."
He called on every member state to support the targets to vaccinate 40 per cent of the population of every country by the end of this year, and 70 per cent by the middle of next year.
He said:  "103 countries still have not reached the 40 percent target, and more than half of them are at risk of missing it by the end of the year, simply because they cannot access the vaccines they need''
Ghebreyesus  recalled that WHO's position remained that health workers, older people and others at-risk groups must be vaccinated first in all countries before those at low risk of serious disease and before boosters are given to already-vaccinated healthy adults.
He also noted that global health security was too important to be left to chance, or goodwill, or shifting geopolitical currents, or the vested interests of companies and shareholders.
"The best way we can address them is with a legally binding agreement between nations; an accord forged from the recognition that we have no future but a common future.
"Then surely – surely – the time has come for countries to agree on a common, binding approach to a common threat that we cannot fully control nor prevent – a threat that comes from our relationship with nature itself
South Africa and Botswana should be thanked for detecting, sequencing and reporting this variant, not penalised."
2 travellers from Nigeria test positive for  Omicron variant in Canada
Meanwhile,  Canada  announced  yesterday  it had detected its first cases of the new Omicron strain of COVID, in two people who had traveled recently to Nigeria.
The government of Ontario confirmed that the two cases were in the capital, Ottawa.
 Federal and Ontario provincial officials said both patients  were in isolation, while public health authorities traced their possible contacts.
"I was informed today by the Public Health Agency of Canada that testing and monitoring of Covid-19 cases has confirmed two cases of the Omicron variant of concern in Ontario," Health Minister Jean-Yves Duclos said in a statement.
"As the monitoring and testing continues.  It is expected that other cases of this variant will be found in Canada,'' he added.
To reduce the transmission of the Omicron variant and out of an abundance of caution, Ottawa Public Health has, therefore, advised individuals who had been in Nigeria, South Africa, Mozambique, Botswana, Zimbabwe, Lesotho, Eswatini, and Namibia, within 14 days before arriving in Ottawa, and members of their households to immediately self-isolate, even if fully vaccinated.
FG, legislature frustrating vaccine production — Tomori
Also yesterday, the Chairman of the Bio-vaccine Board, the company commissioned by the federal government for local production of vaccines in Nigeria, Professor Oyewale Tomorii, accused the Presidency and the legislature of frustrating efforts to produce COVID-19 vaccine in the country.
Tomori told Vanguard uin an interview yesterday:  "It's time all stakeholders focus on national interest but unfortunately, we have people whose self-interest is overriding that of national interest. ''The country needs to create enabling environment for vaccine production. People in Legislature, Presidency, and Ministry are making it impossible for us to achieve vaccine production.
"We have enough resources and manpower to do whatever we want to do in regard to vaccine production but they will not allow it to happen because of selfish interest. We are in a country where many of our people don't love the country and that is the problem we are facing.''
He advised Nigerians in Diaspora not to consider travelling out of their respective locations at the moment, saying, there are still many festive seasons to celebrate when the coast is clear
"If  I'm a Nigerian outside the country, I will suspend my coming  (home) this Christmas because of the current situation.
"But unfortunately, we are going to have an influx of people and those officers at the point of entry may not do the right thing, while some people will not go for isolation. If I have power, I will say stop people from coming in.
"I have said prior to the discovery of Omicron in Southern Africa that Nigeria will get to know whether we have Omicron or not from another country because we have refused to do proper national genomic sequence system. That is why we are at the mercy of everybody.
"So many Nigerians  who left the country with so-called negative results test positive when they get to the country they travel to. In the ideal country, that laboratory that gave such negative results should have been closed down forever, while those that issue the result should be jailed,'' he said.
Tomori , who blamed Botswana for the accusing finger currently pointed at Africa by western countries, said the flight ban on African countries is not out of place,
"One of the things I'm worried about with this new variant is that Botswana who got the first case of Omicron has refused to tell the world where those people came from, citing diplomatic reasons.
"They are protecting the country those people came from, while the world is not protecting Africa. It is important that Botswana tells the world where those people come from, so that it will help in determining the origin of the variant."