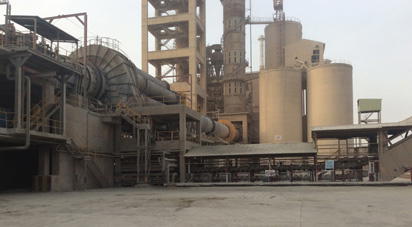 Lafarge Ashaka cement plant in Gombe
By Bartholomew Madukwe
Managing Director of Ashaka Cement Company, Mallam Rabiu Abdullahi, yesterday said an N11 billion power plant to generate 16 megawatts of electricity has commenced in Gombe State.

Abdullahi pointed out that the project being built in the Funakaye Local Government Area of Gombe State was flagged off last year and ought to be completed next year.
He explained that the project will free up about 16 megawatts into the national grid.
"Ashakacem, a subsidiary of LafargeHolcim, had three main areas of focus in its corporate social responsibility initiative, namely, education, youth empowerment and health," he said.
The managing director hinted that the company has also built primary and secondary schools in its host communities to give youths access to education.
"Ashakacem would also collaborate with the newly-established Gombe State Polytechnic in Bajoga, to deepen artisanship programmes. Many youths had been trained in various trades as part of the company's empowerment scheme and some of them employed by the company," he added.
Abdullahi pointed out that empowerment programmes were not limited to the company's host communities but that the scheme was for the entire northeast.
He further said a health clinic had been established by the company to cater for the health needs of 250 people from the host communities, stressing that the clinic had also been offering services on issues relating to HIV/AIDS at the expense of the company.