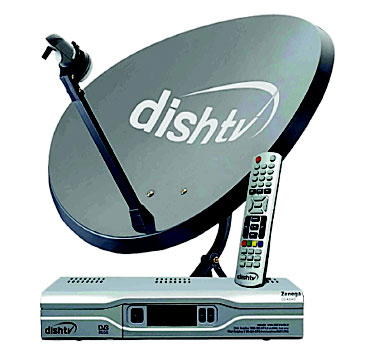 Digital tv dish
By Tare Youdeowei & Ikechukwu Chukwuma
Elizabeth Amkpa, General Manager, Kwesé TV Nigeria, has disclosed that to equitable serve Nigeria's teeming cable audience, Kwesé has tackled weather disruptions to the barest minimum.
She made this known at the launch of Kwese TV Nigeria in Lagos with three, seven and 30 days subscription options which gives customers full access and control.
Her words; "After two years of thorough research, we are here to ensure that consumers always get the best as par service and convenience. In this light,  we have deliberately minimized weather disruptions by ensuring only certified technicians handle installations, as well as other measures we have put in place."
Equipping the public on why Kwesé TV is in Nigeria Amkpa, revealed; "Our presence here is not to compete but to meet the need of the people, which is why we are here with flexible plans that give access to over 65 channels, no bouquet discrimination and when subscription expires customers will still have access to Kwesé Free Sports and five other channels.
"Kwesé is a brand of the media arm of Econet Media Limited and we offer three, seven and 30 days at N990, N1, 850, and N6, 275 respectively. Our business is premised on the concept of TV anywhere and everywhere. This means we have made our premium content easily accessible across a number of platforms like linear TV, mobile and digital platforms, providing unlimited viewing options for our subscribers. We currently have 600 offices and over 1,000 dealers and MNOs across the country for easy accessibilty."
Harping on the flexibility of Kwesé TV's payment plan and content balancing, Joseph Hundah, President and CEO Econet Media, said; "The important thing is to have an offer that can bring new people into Pay TV, especially for those who never considered going into pay TV before. Hence, the focus is not to jostle for existing subscribers but to bring in new subscribers to the cable TV family."
"Getting a Kwesé TV satellite dish and decoder costs N10, 960 including installation. First time subscribers are also offered a free subscription to Kwesé TV's full entertainment and sports bouquet for the first 30 days." Amkpa added.
Kwesé TV offers a full bouquet of over 65 channels regardless of the selected payment plan. The channels feature 21 exclusive channels, 29 non-exclusive channels of entertainment with international channels such as CNN International, DreamWorks, DTX, ESPN, VICELAND, Diddy's REVOLT TV and home-grown channels such as Channels TV, TVC News and the NTA. Kwesé Free Sports, KFS, is also available for current subscribers and when subscription finishes, and it airs on local TV on UHF 22.