THE Chartered Institute of Bankers of Nigeria, CIBN, has certified and granted full accreditation status to the Keystone Bank Training Academy in Lagos, in recognition of its compliance with regulatory standards and best practices. The certification came at the end of a recent evaluation exercise carried out by the CIBN which is the sole accreditation agency under the Competency Framework for the country's Banking and Finance Industry put in place by the Central Bank of Nigeria.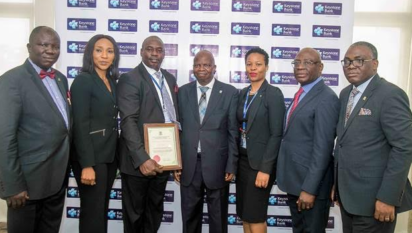 The Keystone Bank Training Academy is a full-fledged learning and development centre responsible for the continuous building of skills and the expansion of knowledge base of new and existing workers of the bank.
In the letter communicating the development, the institute commended the bank for its consistent efforts towards meeting high standards for the benefit of the banking industry and larger economy.
Part of the accreditation is the exemption of trainees who are successful at the Keystone Bank Entry Level from nine courses from a total of nineteen in the Chartered Institute of Bankers of Nigeria Professional Certification examination.