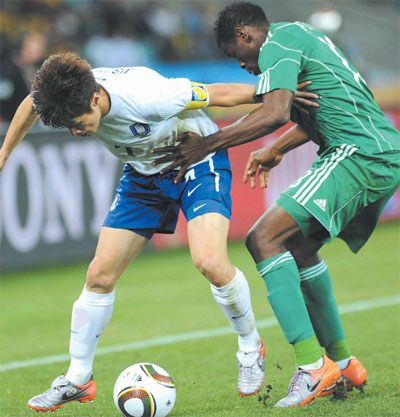 By Richard Animam
Former Green Eagles winger Barrister Adokie Amiesimaka last week lauded President Goodluck Jonathan for scattering the glasshouse when he announced the withdrawal of the Super Eagles from international competitions for two years and also called for the audit of NFA account.
Forty eight (48) hours after that decision, the federal government reversed the ban and Amiesimaka believes that with the withdrawal, the government is no longer under any moral pressure to carry out the change it intended.
"The issue here is that once again we have reversed ourselves and we are back to square one. The problem with our football is not Sani Lulu or Taiwo Ogunjobi. The problem is that the NFA is structured in a way that it is not accountable and it is not development oriented.  Going by the present structure, the NFA is only concerned with taking part in competitions and definitely not concerned with development.
"And they cannot improve on this unless there is a change in structure. The NFA is still essentially tied to the apron-strings of the sports ministry.
"The sports minister has statutory powers under Section 19 of the NFF Act to control the board of the NFA.
"What that means is that our football administration is seriously politicised. There is too much politicisation of football than professionalization.
"We need an NFA that is structured to be development-oriented and to be accountable. These two things are missing", Amiesimaka said.
The former Sharks of Port Harcourt chairman, stressed that the NFA needed structural adjustment, one that would see the football house function independent of the sports ministry and not change of persons.
According to him, some people argue that NFA cannot function without government funds, so that they can constantly feed on government. "The NFA can survive without the sports ministry. Corporate bodies will support football if they see the right things are done by the NFA.