American mixed martial artist, Sean O'Malley stunned Aljamain Sterling with a second-round stoppage to claim the bantamweight title at UFC 292 in Boston, Massachusetts.
Subscribe to our newsletter
Sign up for our newsletter, and be the first to get the latest news on Vanguard.
Subscribe
By Temisan Amoye, Lagos Nigerian born UFC superstar Israel Adesanya has spoken of his desire to introduce and popularize the mixed martial art sports in Nigeria. Adesanya who is the current Middleweight Champion of The Ultimate Fighting Championship (UFC)  made his intentions known when he was hosted on the Joe Rogan Experience Podcast. The Last […]
Unbeaten Khabib Nurmagomedov threatened to leave the UFC on Thursday if the MMA promoters fire teammate Zubaira Tukhugov for striking Conor McGregor in a post-fight melee Saturday.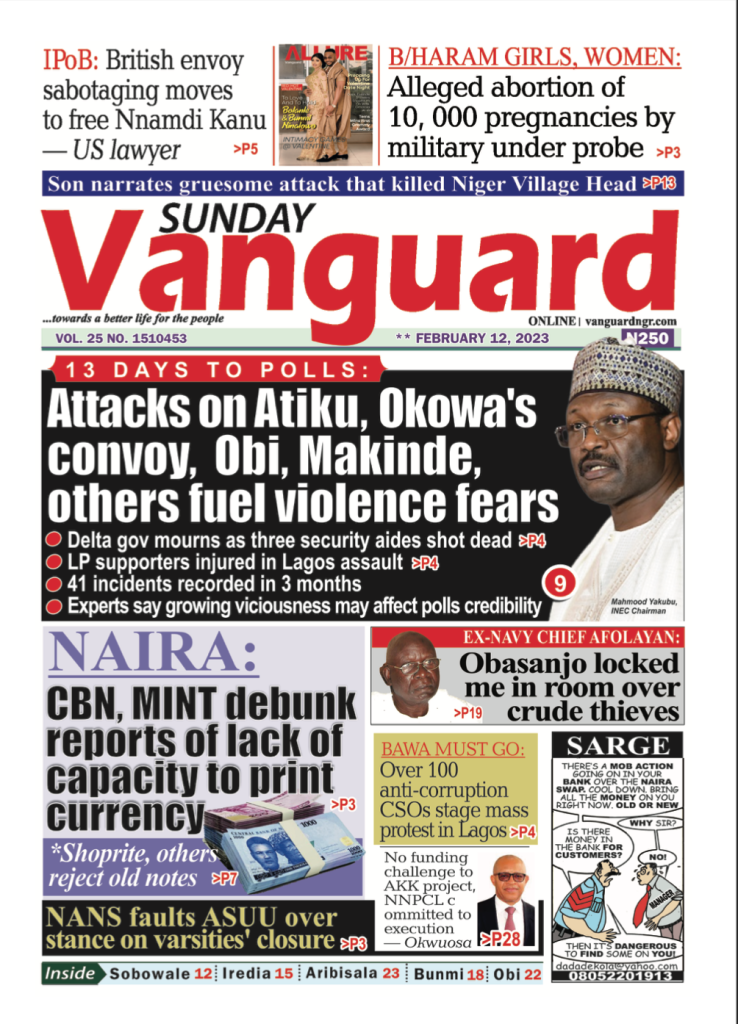 Subscribe to our E-EDITIONS
Subscribe to our digital e-editions here, and enjoy access to the exact replica of Vanguard Newspapers publications.
Subscribe