The Independent Petroleum Marketers Association of Nigeria (IPMAN) has urged the Federal Government to prevail upon the Petroleum Tanker Drivers (PTD), to stop forthwith the illegal levy imposed on their members.
Subscribe to our newsletter
Sign up for our newsletter, and be the first to get the latest news on Vanguard.
Subscribe
…As soldiers, police douse tension Business activities at the very busy Creek road, in Apapa area of Lagos were grounded, as protesting tanker drivers allegedly set two banks on fire, over the killing of one of their one by a Mobile Police man. There were however different accounts as to how the deceased identified simply […]
PETROL filling stations in Calabar and other parts of Cross River State have remained shut since Tuesday following the strike action embarked upon by tanker drivers, who are protesting the imposition of road levy on them by the state government.
The Federal Government Friday gave a forty-eight hours ultimatum to Petroleum Tanker Drivers (PTD) along the Murtala Muhammed International Airport (MMIA), access road to relocate their vehicles from the airport environment or face being sanctioned.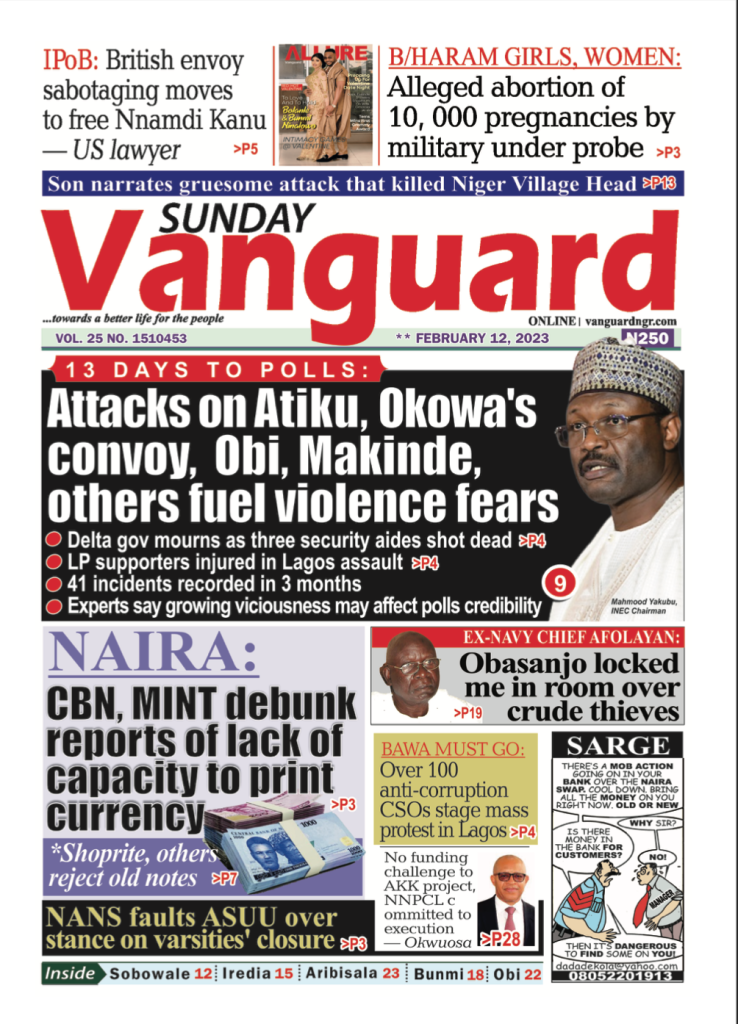 Subscribe to our E-EDITIONS
Subscribe to our digital e-editions here, and enjoy access to the exact replica of Vanguard Newspapers publications.
Subscribe