The United Nations has accused Russia of killing 136 children in 2022 during its war of aggression against Ukraine, an internal report seen by the Deutsche Presse-Agentur in New York on Thursday showed.
Subscribe to our newsletter
Sign up for our newsletter, and be the first to get the latest news on Vanguard.
Subscribe
Ukrainian President Volodymyr Zelensky has turned down an offer from the United States of evacuation from the capital city Kyiv, the Ukraine embassy in Britain said Saturday on Twitter.
United States Ambassador to the UN, Ms Linda Thomas-Greenfield, on Friday told her Russian counterpart Amb. Vasily Nebenzya that he could not veto the voices of countries speaking against the invasion of Ukraine.
By Luminous Jannamike, Abuja The Christian Association of Nigeria (CAN), on Friday, urged the Federal Government to provide adequate cover for Nigerians caught in the military conflict between Russia and Ukraine. The Chairman of CAN's Youth Wing (YOWICAN), Belusochukwu Enwere, in a statement titled, 'Between Russia and Ukraine: Nothing must happen to Nigerians', urged the […]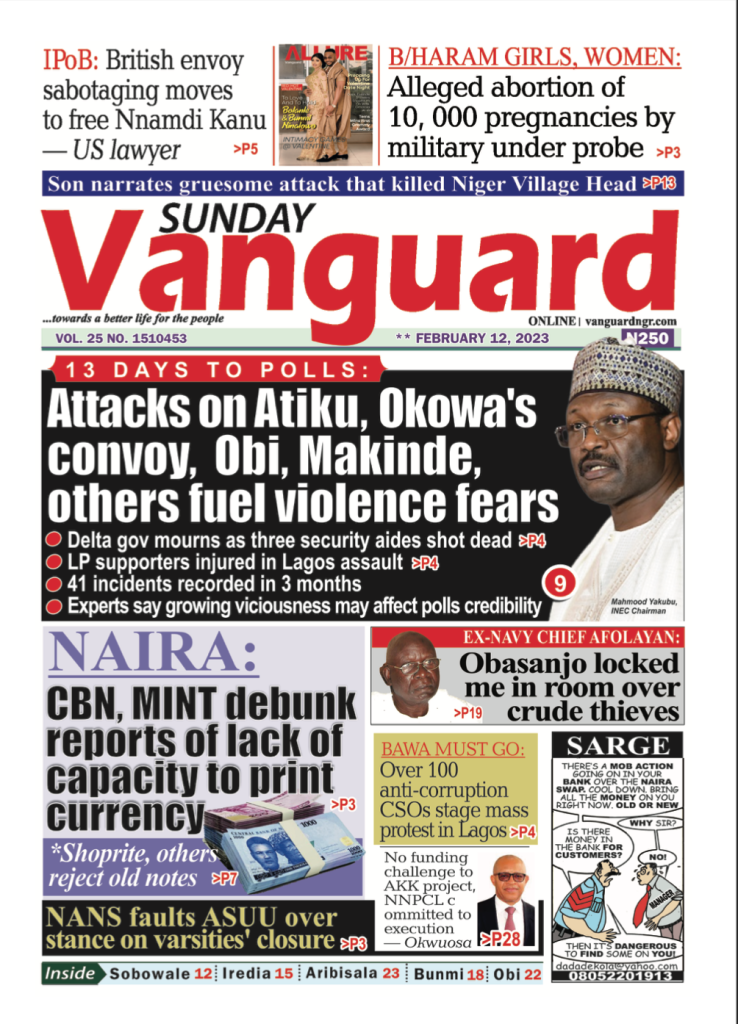 Subscribe to our E-EDITIONS
Subscribe to our digital e-editions here, and enjoy access to the exact replica of Vanguard Newspapers publications.
Subscribe