Section 17(3)(f) provides that "children; young persons and the aged are protected against any exploitation whatsoever, and against moral and material neglect".
Subscribe to our newsletter
Sign up for our newsletter, and be the first to get the latest news on Vanguard.
Subscribe
The board set up by the Nigerian Army to probe involvement of officers and soldiers in election malpractices during the governorship elections in Osun and Ekiti State, on Monday, submitted its report.
World Player of the Year Cristiano Ronaldo has claimed he will "live like a king" once his playing career comes to an end, but has ruled out a move into coaching when he hangs up his boots.
Enyimba coach, Kadiri Ikhana has said the decision of Al Ain striker, Emmanuel Emenike to quit playing for the Super Eagles can create disorder in the national team. scorer stunned the football world yesterday, when he announced his retirement from international scene, citing the need to avoid insults as one of the reasons he quit.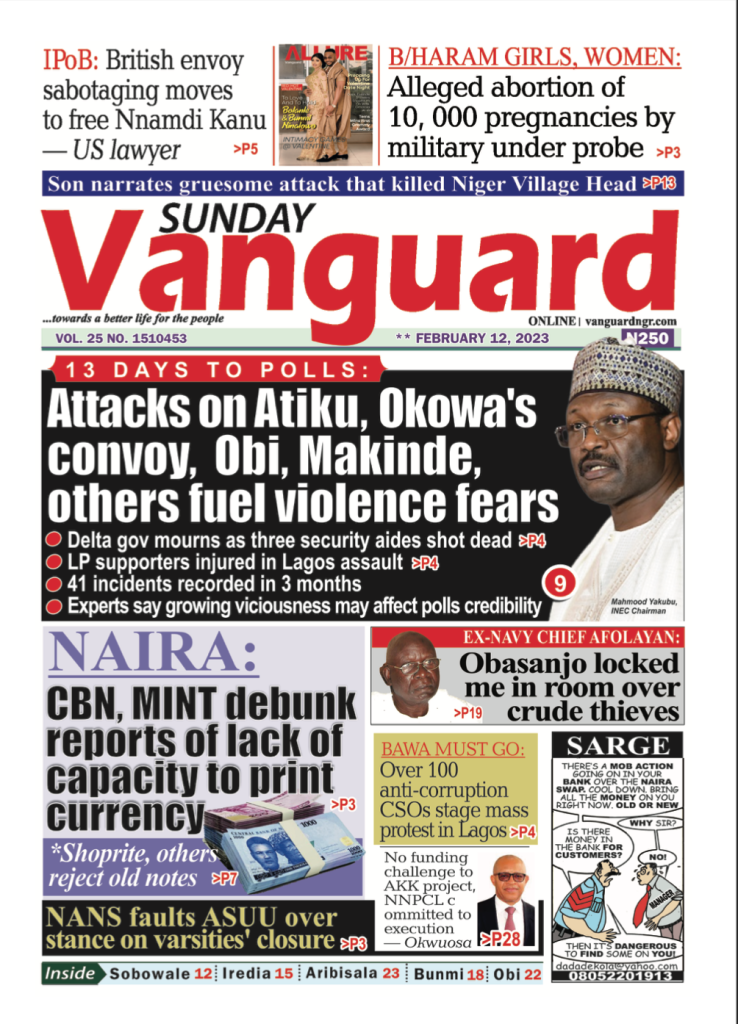 Subscribe to our E-EDITIONS
Subscribe to our digital e-editions here, and enjoy access to the exact replica of Vanguard Newspapers publications.
Subscribe