Governor Seyi Makinde of Oyo State contesting under the umbrella of the Peoples Democratic Party (PDP), has won at the polling unit of former Governor Rashidi Ladoja.
Subscribe to our newsletter
Sign up for our newsletter, and be the first to get the latest news on Vanguard.
Subscribe
The Bill for an Act to establish the Nigerian Electoral Offences Commission and the Bill for an Act to establish the Electoral Offences Tribunal were two legislative efforts at sanitizing the electoral space, but like everything meant for the advancement of the Nigerian nation, they never saw the light of day.
The Independent Nation-al Electoral Commission, INEC, has carried out most of the tasks it set before itself ahead of the general elections and would this Saturday; go into the conduct of the actual elections.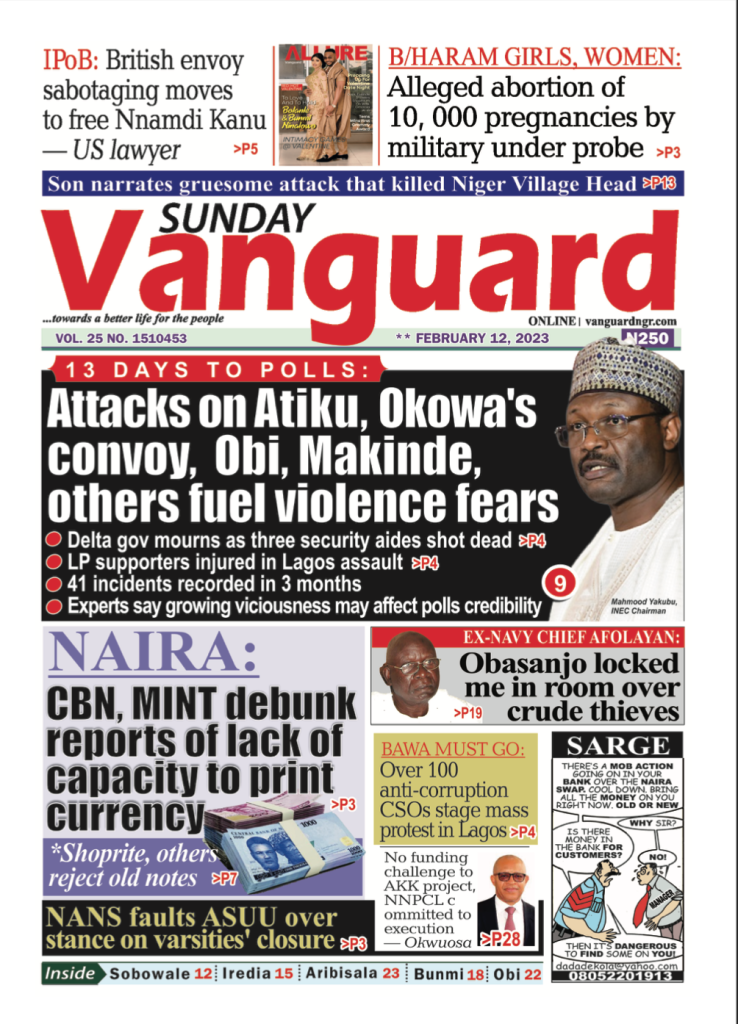 Subscribe to our E-EDITIONS
Subscribe to our digital e-editions here, and enjoy access to the exact replica of Vanguard Newspapers publications.
Subscribe