Executive Chairman of Centre for Anti-corruption and Open Leadership, CACOL, Mr Debo Adeniran, speaks on Abacha loot. Excerpts:
Subscribe to our newsletter
Sign up for our newsletter, and be the first to get the latest news on Vanguard.
Subscribe
THE polity was awash with tributes, yesterday, for the first civilian governor of Kogi State, Prince Abubakar Audu, who died on Sunday. Before his death, Prince Audu, who contested last Saturday's governorship election on the plank of the All Progressives Congress, APC, was on the verge of being elected for the third time as governor of Kogi. He was leading his closest challenger, Governor Idris Wada of the Peoples Democratic Party, PDP, with over 40,000 votes until the Independent National Electoral Commission, INEC, declared the polls inclusive and said there would be supplementary elections in 59 polling units which have 49,000 registered voters.
Emir of Borgu, Alhaji Haliru Dantoro (Kitoro III), is dead, aged 77.
Yemi Osinbajo has urged Nigerian politicians to be selfless in their service to the nation.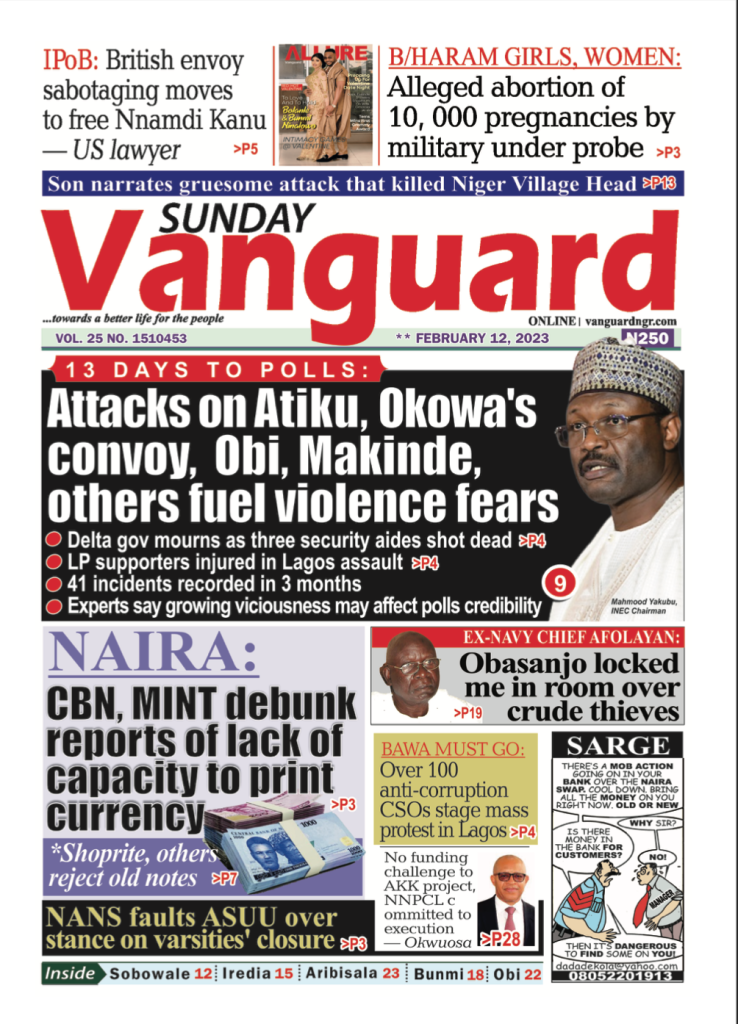 Subscribe to our E-EDITIONS
Subscribe to our digital e-editions here, and enjoy access to the exact replica of Vanguard Newspapers publications.
Subscribe