ILORIN—Pensioners in Kwara State have taken to begging for alms on the streets of Ilorin.
Subscribe to our newsletter
Sign up for our newsletter, and be the first to get the latest news on Vanguard.
Subscribe
Traffic was held for several hours, yesterday, in Owerri, especially at the Wetheral/Okigwe Road roundabout, following the peaceful protest carried out by scores of senior citizens in Imo State.
Governor Ibikunle Amosun of Ogun State yesterday, said the pensioners in the state may have the payment of their gratuities delayed due to the dwindling allocation from the Federal Government to the states.
There is no doubt that Imo State government has fully accessed the bailout fund promised by the Federal Government.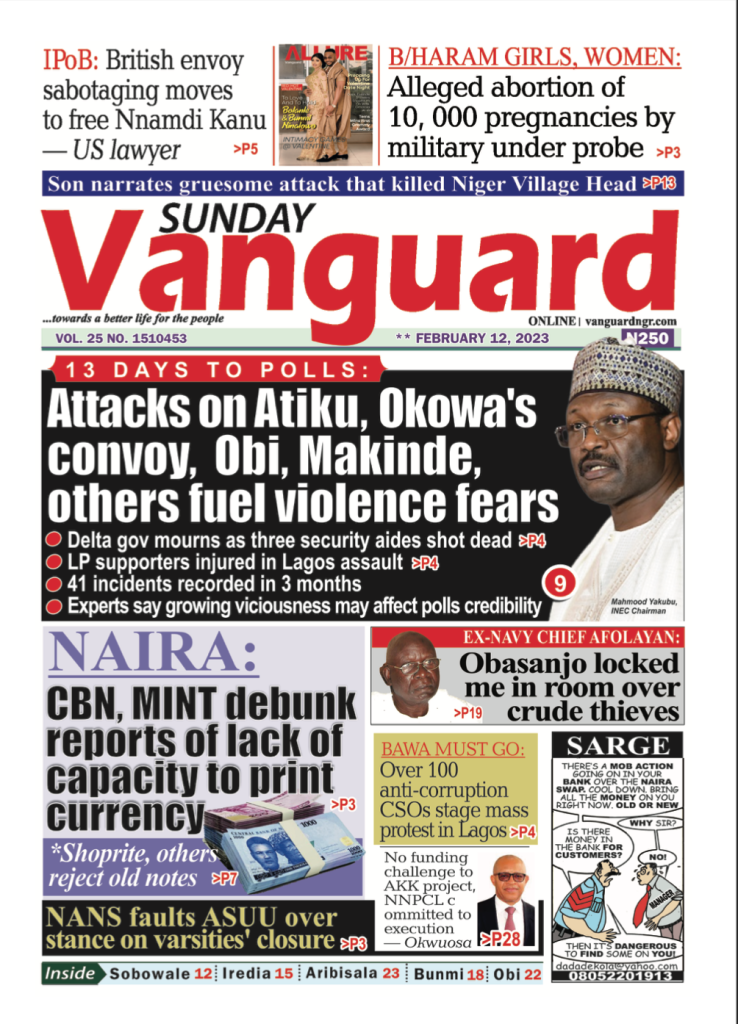 Subscribe to our E-EDITIONS
Subscribe to our digital e-editions here, and enjoy access to the exact replica of Vanguard Newspapers publications.
Subscribe