President Muhammadu Buhari has joined the world in commemoration of the International Women's Day (IWD), by celebrating Nigerian women who have been playing pivotal roles in the progress of Nigeria since Independence. 
Subscribe to our newsletter
Sign up for our newsletter, and be the first to get the latest news on Vanguard.
Subscribe
Ijaw guy and Nollywood actor, Daniel Lloyd is one of the actors of the moment, hugging all the juicy roles there are in the industry. He has been starred alongside the most beautiful and most talented women in Nollywood. His most recent film 'Our  Dirty Little Secrets" stars him with a cast which includes Rosy Meurier, Belinda Effah, Femi Branch, Amaka Chikwujekwu and a host of others.
Controversial Nollywood actor, Benson Okonkwo's personal mantra is, "Be yourself, people don't have to like you but you don't have to care" and the actor has put it into action by kicking against Dave Ogbeni's assertion that Nigerian women are the most romantic in the world.
UN has urged international community to scale up support for women and girls for Nigeria to realise it's target on the Sustainable Development Goals (SDGs).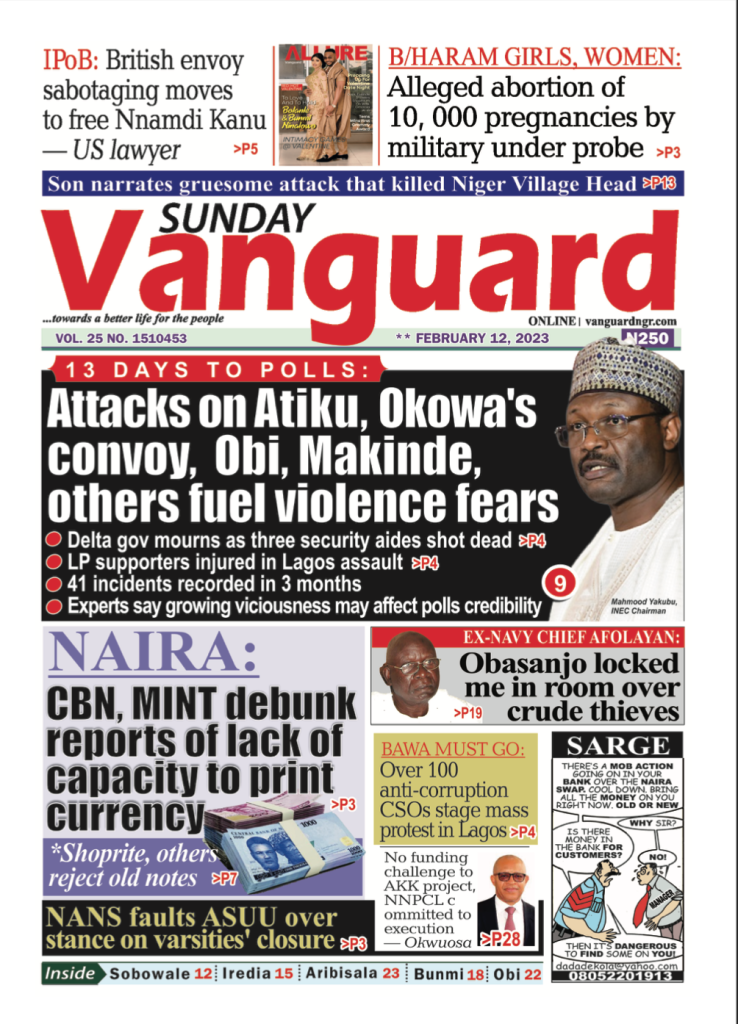 Subscribe to our E-EDITIONS
Subscribe to our digital e-editions here, and enjoy access to the exact replica of Vanguard Newspapers publications.
Subscribe