Kukere crooner Iyanya was not at his best on the night. He mounted the stage struggling to reclaim his spot as a great performer back in the days.
Subscribe to our newsletter
Sign up for our newsletter, and be the first to get the latest news on Vanguard.
Subscribe
THERE are indications that Mavin Records latest artiste, Iyanya, may have hooked up with Jaz Z's Roc Nation. The singer jetted out of the country last week, in the company of Director of Communications, Temple Management Company, Terfa Tilley-Gyado, as they headlined an entertainment panel at the Africa Business Conference, which held at the prestigious Georgetown University, Washington DC.
…Now bears Nigerian name, Damilola…
For sexy Ghanaian actress, Yvonne Nelson, heartbreak is a painful experience best avoided. Not exactly in the mood to relive her sensational breakup with popular Afro-hip hop act, Iyanya, she ended up doing so just to set the records straight. The actress was in the country to premiere her latest movie, "House of Gold" at the Silverbird Cinema, Lagos, yesterday, and opened up on sundry issues. Now bears Nigerian name, Damilola: Excerpt: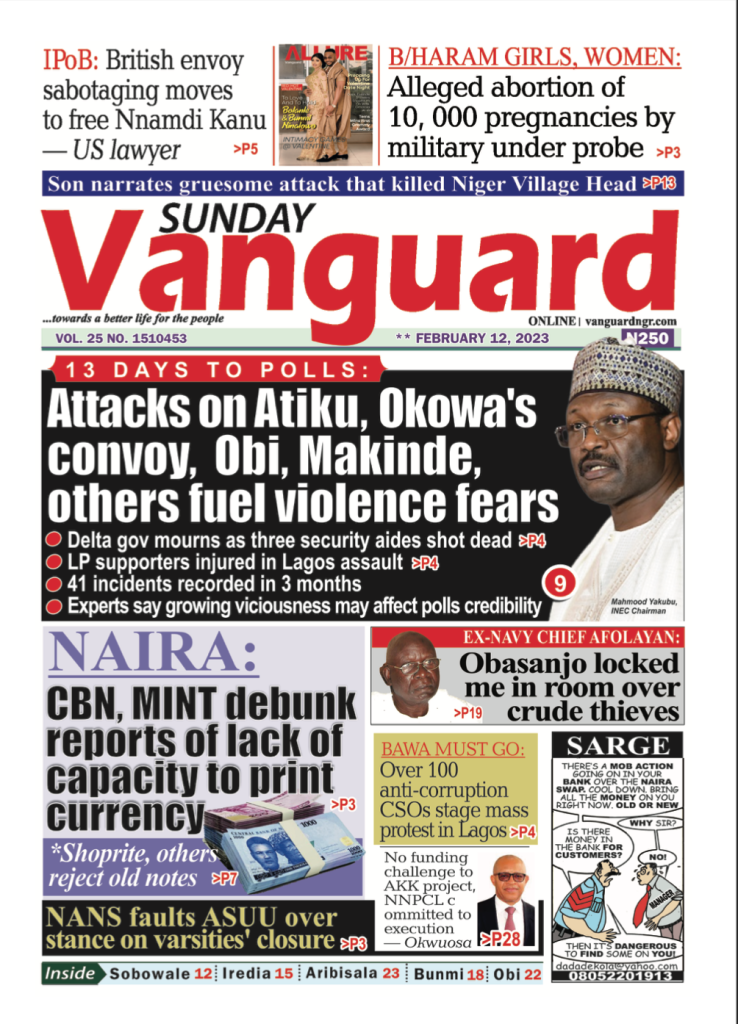 Subscribe to our E-EDITIONS
Subscribe to our digital e-editions here, and enjoy access to the exact replica of Vanguard Newspapers publications.
Subscribe