Turkish scuba divers searched Sunday for three firefighters who went missing when their helicopter crashed into a water reservoir near the western resort city of Izmir.
Subscribe to our newsletter
Sign up for our newsletter, and be the first to get the latest news on Vanguard.
Subscribe
Three people were killed when a tour and flight-training helicopter crashed into a house in coastal southern California on Wednesday, witnesses and emergency personnel said. Witnesses described seeing a plume of smoke as the four-seat Robinson 44 craft plunged to the ground and appeared to clip the roof of one home before skidding along the […]
At least seven people were killed when a military helicopter crashed in a remote area of northwestern Colombia on Tuesday, the military said.
The six survivors of Wednesday's Bristow Helicopter crash, are recuperating at St Nicholas Hospital, a private hospital on Lagos Island.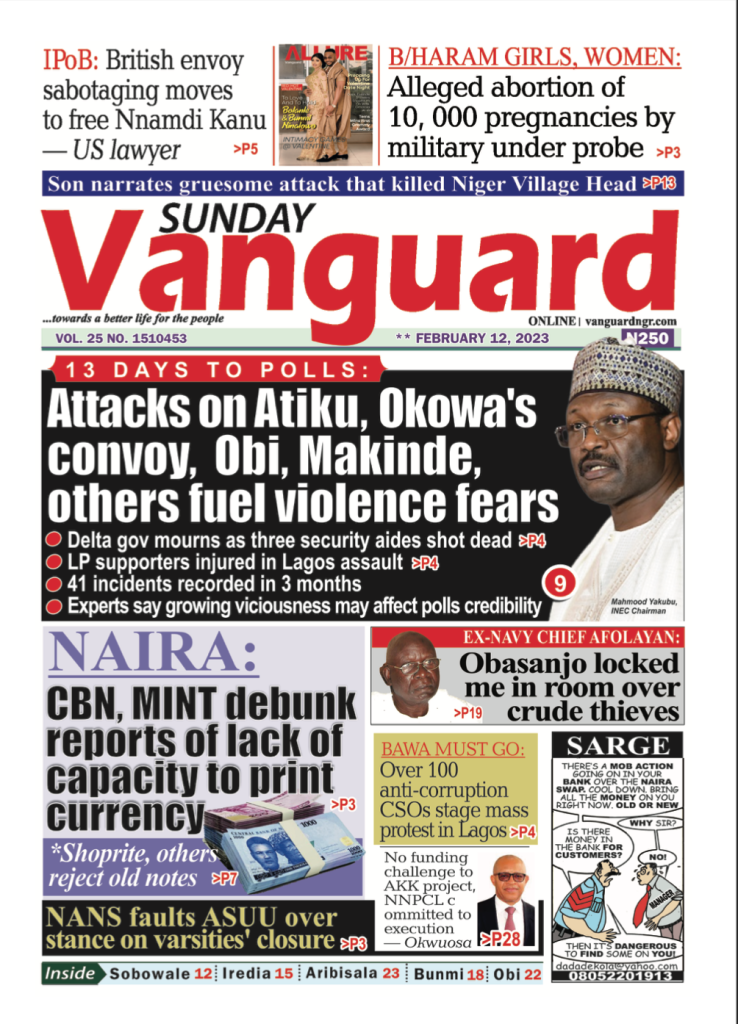 Subscribe to our E-EDITIONS
Subscribe to our digital e-editions here, and enjoy access to the exact replica of Vanguard Newspapers publications.
Subscribe