Captain of the Guinea Bissau national team, Jonas Azevedo Mendes has said that they will rather 'die' than see themselves losing today's match against the Super Eagles.
Subscribe to our newsletter
Sign up for our newsletter, and be the first to get the latest news on Vanguard.
Subscribe
President Muhammadu Buhari Wednesday assured that as the Chairman of ECOWAS Contact Group on Guinea Bissau, he will do his best to ensure lasting peace in the country to prevent it from elapsing into crisis.
Guinea-Bissau secured a place at the Africa Cup of Nations for the first time on Sunday after closest rivals Congo Brazzaville lost 2-1 in Kenya.
THE Senate, yesterday, said that the Nigerian government would not fold her arms and watch neighbouring African countries that have benefitted immensely from the country's peace keeping operations and other gestures attack Nigerian nationals in their countries.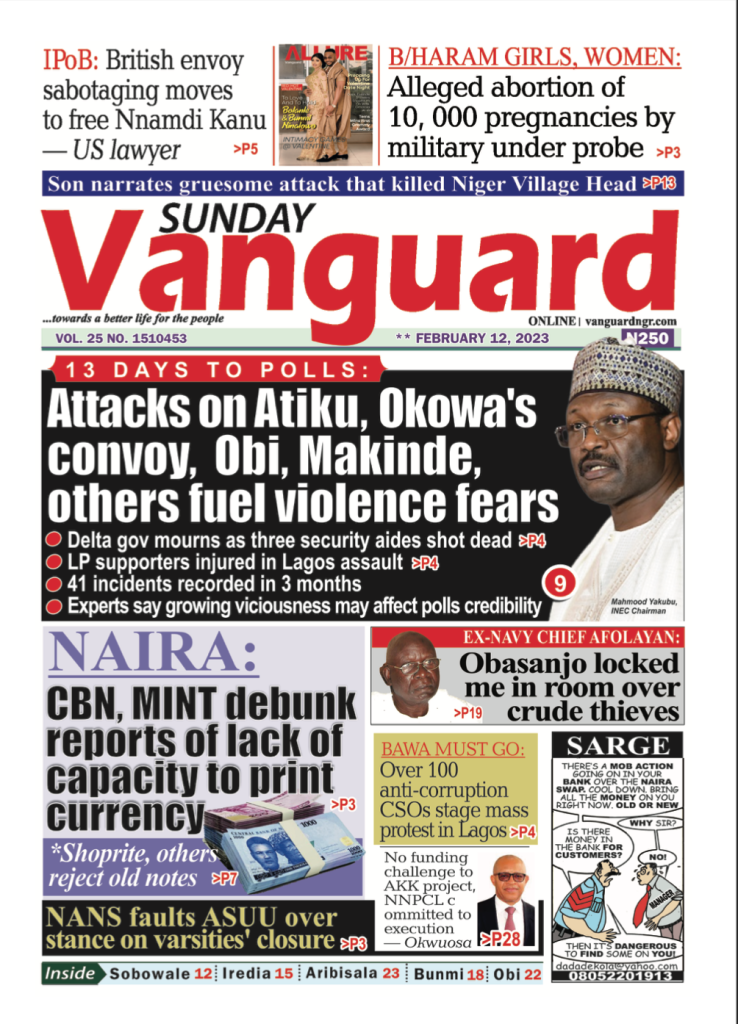 Subscribe to our E-EDITIONS
Subscribe to our digital e-editions here, and enjoy access to the exact replica of Vanguard Newspapers publications.
Subscribe