Eleven out of the first batch of 66 graduates of Clifford University, Ihie, Isiala Ngwa South Local Government Area of Abia State, made first class.
Subscribe to our newsletter
Sign up for our newsletter, and be the first to get the latest news on Vanguard.
Subscribe
Magistrates' Court in Abuja on Wednesday sentenced a 27-year old unemployed graduate, Mukaila Akanni, to one month imprisonment for stealing a laptop at the American Embassy in Abuja.
Men of the Akwa Ibom police command yesterday stopped a suicide attempt by a Mechanical Engineering graduate of Ekiti State University who identified himself as Sunday Omotayo, .
Graduates have taken over most car wash businesses in Kaduna metropolis to end their endless search for formal jobs.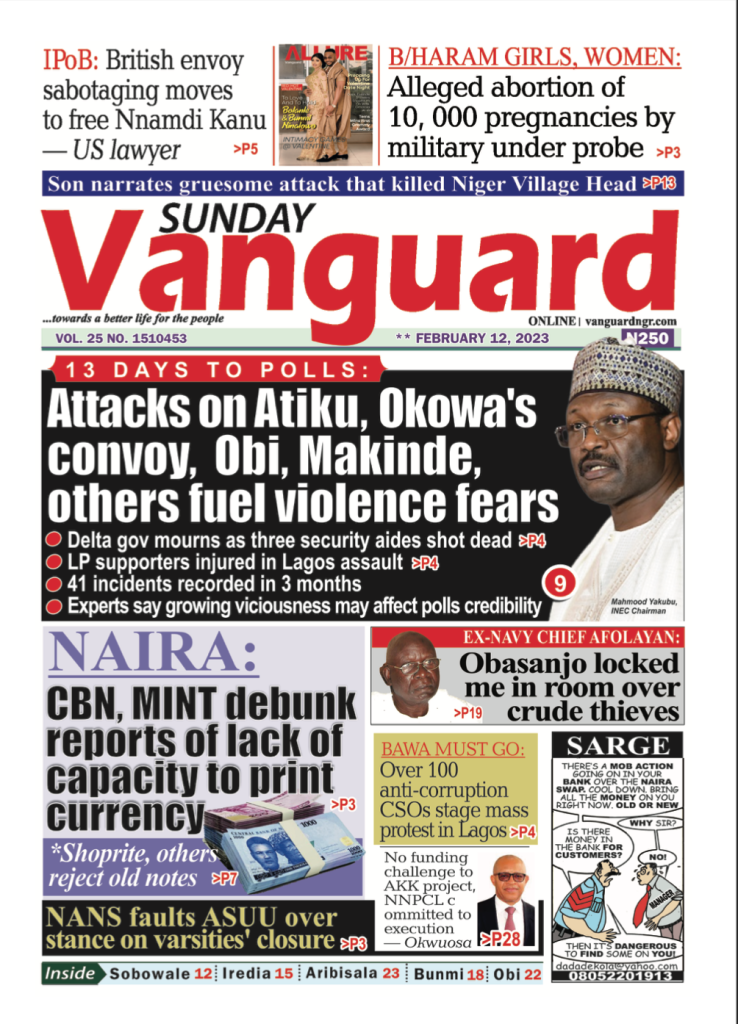 Subscribe to our E-EDITIONS
Subscribe to our digital e-editions here, and enjoy access to the exact replica of Vanguard Newspapers publications.
Subscribe