Finland's former president and Nobel Peace Prize laureate Martti Ahtisaari has died in Helsinki at the age of 86 after battling Alzheimer's disease, the president's office said Monday.
Subscribe to our newsletter
Sign up for our newsletter, and be the first to get the latest news on Vanguard.
Subscribe
Two people were killed and six were injured in a stabbing spree in the Finnish city of Turku on Friday, police said, after officers shot one suspect and warned several others could still be at large.
Italy, runners up at the 2012 European championships, tuned up for Euro 2016 with a 2-0 friendly win over Finland in Verona on Monday.
Dr. Pekka Jousilahti is a research professor at the National Institute for Health and Welfare in Finland. In this interview, he speaks on the health and wellbeing exhibition billed for Lagos on November 3 and other issues. Excerpts: WHAT will be your main message at the Health and Wellbeing event of Finland on November 3, […]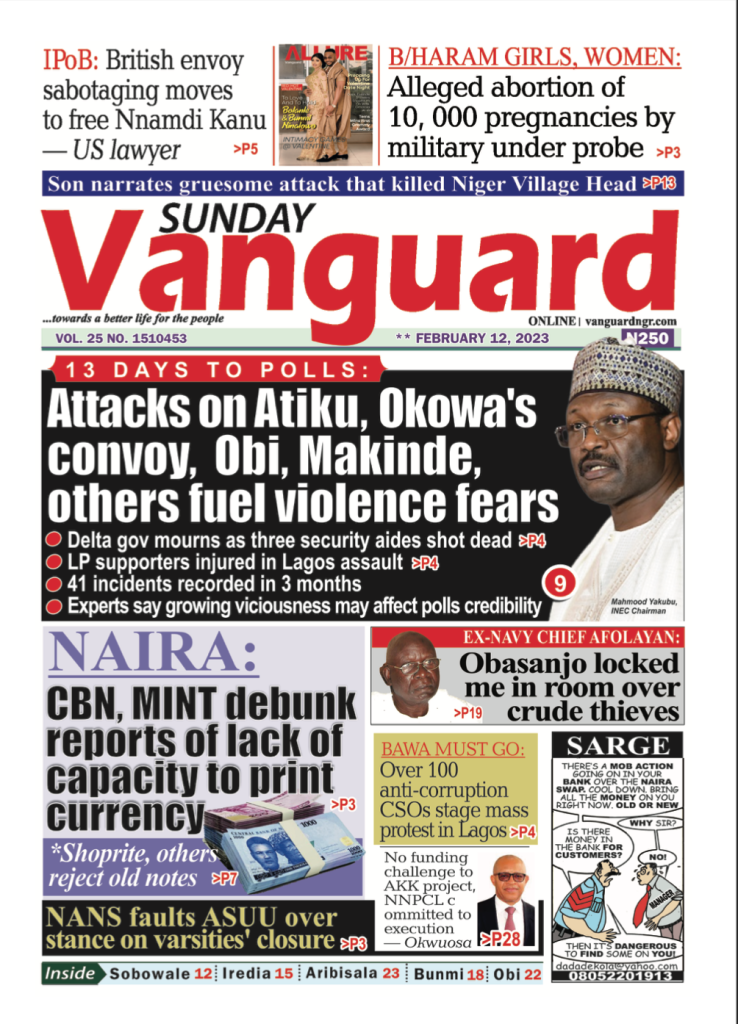 Subscribe to our E-EDITIONS
Subscribe to our digital e-editions here, and enjoy access to the exact replica of Vanguard Newspapers publications.
Subscribe