Mrs Nkeiruka Onyejeocha, Deputy Chief Whip, House of Representatives, has called for electoral and judicial reforms to enhance electoral justice.
Subscribe to our newsletter
Sign up for our newsletter, and be the first to get the latest news on Vanguard.
Subscribe
The Independent National Electoral Commission, INEC, yesterday, told the Rivers State Governorship Election Petition Tribunal sitting in Abuja, that the Nigerian Army lied when it testified that the election that produced Governor Nyesom Wike, was marred by violence.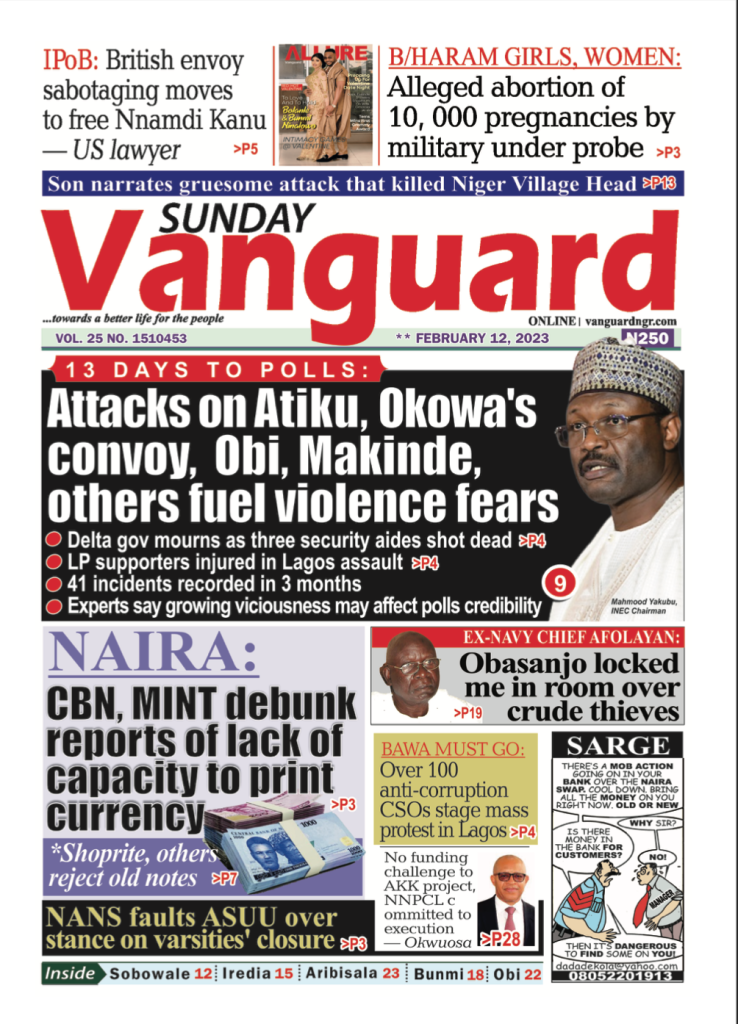 Subscribe to our E-EDITIONS
Subscribe to our digital e-editions here, and enjoy access to the exact replica of Vanguard Newspapers publications.
Subscribe