"To this end, we have requested the complete breakdown of the 896 billion for the National Population Census exercise—the amount released, utilized, and the cashback—following the Freedom of Information Act (FOIA) of 2011."
Subscribe to our newsletter
Sign up for our newsletter, and be the first to get the latest news on Vanguard.
Subscribe
Enough is Enough Nigeria (EiE) Nigeria and BudgIT have commended the Supreme Court for transparency and for yielding to Freedom of Information (FOI) request by EiE to the apex court to disclose its financial details for the years 2015 and 2016.
BudgIT, a civic organization which aims to simplify government's finance data for easy understanding among Nigerians recently revealed that Rivers, Lagos and Enugu led the chart out of the 36 states in the country on the grounds of fiscal sustainability performance.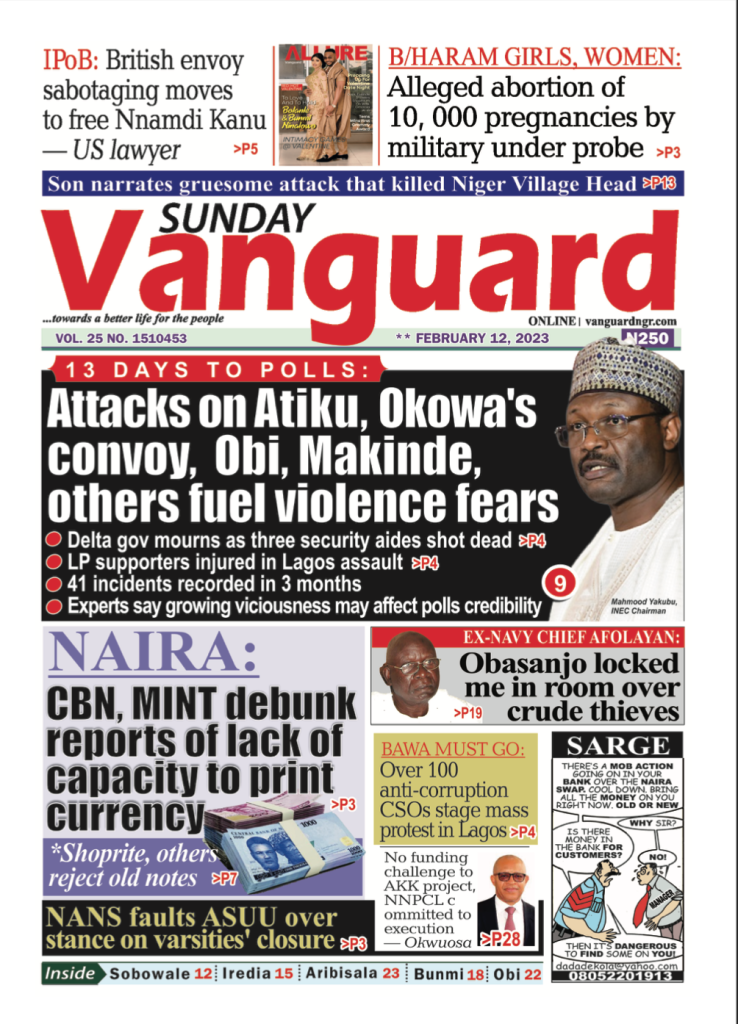 Subscribe to our E-EDITIONS
Subscribe to our digital e-editions here, and enjoy access to the exact replica of Vanguard Newspapers publications.
Subscribe