He offered to take it to a dealer, who was also a friend, but has disappeared with the car – and a substantial amount of money from my wardrobe.
Subscribe to our newsletter
Sign up for our newsletter, and be the first to get the latest news on Vanguard.
Subscribe
A five-year-old boy was battered to death in a park by his mother's boyfriend who flew into a rage after the child lost one of his trainers, a court heard.
My boyfriend of over a year was so unreliable that I called off the relationship. It was after we split up that I heard the rumour that most of his exes complained of being infected by him. I was so scared that I went for a medical check-up and the doctor told me I had herpes.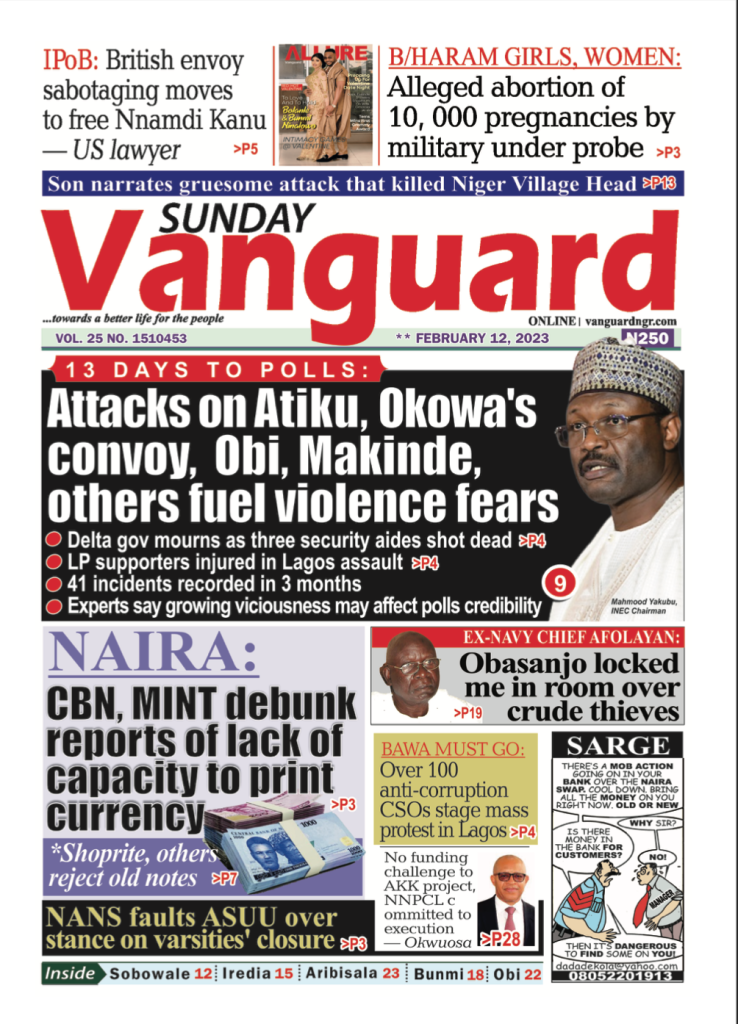 Subscribe to our E-EDITIONS
Subscribe to our digital e-editions here, and enjoy access to the exact replica of Vanguard Newspapers publications.
Subscribe