The Abuja Division of the Federal High Court, on Monday, struck out a suit challenging the educational qualification of Governor Jibrilla Bindow of Adamawa State.
Subscribe to our newsletter
Sign up for our newsletter, and be the first to get the latest news on Vanguard.
Subscribe
Chief Fidelis Umeh, the President-General of Igbo Cultural Association in Adamawa, has commended Gov. Muhammadu Bindow's efforts at maintaining peace and stability in the state.
Adamawa state Governor Senator Muhammed Umaru Jibrilla Bindow has said that lives and property of the Igbo are safe in the state and that Igbo in his state can go about their normal activities like every other Nigerian as their safety is guaranteed under his leadership. Bindow made this known Monday while addressing various groups […]
Gov. Muhammadu Bindow of Adamawa has expressed satisfaction over Friday's judgement of the Supreme Court that turned down former governor Murtala Nyako's plea for reinstatement.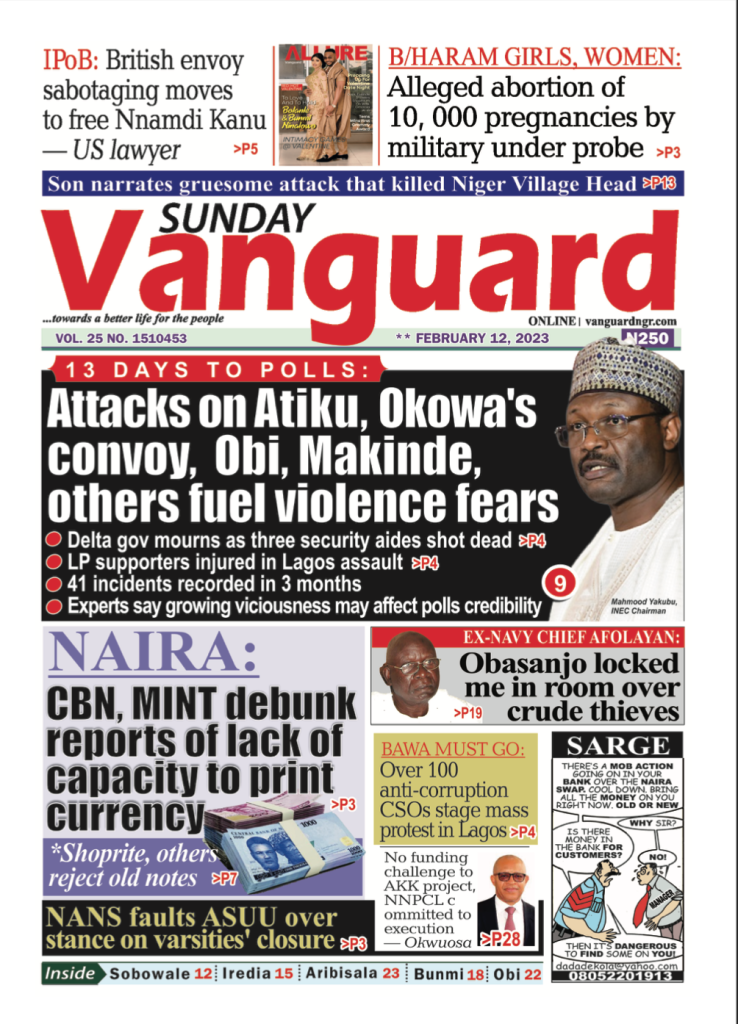 Subscribe to our E-EDITIONS
Subscribe to our digital e-editions here, and enjoy access to the exact replica of Vanguard Newspapers publications.
Subscribe