The Bank of Industry (BOI) is reviewing its strategic priorities to ensure continuous support for enterprises, especially those hard hit by the COVID-19 pandemic.
Subscribe to our newsletter
Sign up for our newsletter, and be the first to get the latest news on Vanguard.
Subscribe
The Micro, Small and Medium Enterprises, under the auspices of Association of Micro Entrepreneurs of Nigeria (AMEN), has decried its inability to participate at 2013 Economic Community of West African States, ECOWAS trade fair, held in Togo, blaming it on finance. Recall that the association was selected by the Nigeria Export Promotion Council, NEPC to represent the country. Speaking at a business forum/ inauguration of AMEN Cooperative, President AMEN, Prince Saviour Iche, described the ongoing submission of business proposals to the Bank of Industry (BOI) through SMEDAN as a welcome development, saying, " but our members may not be able to access the fund due to stringent requirements and conditions attached to it. We are proposing to meet the management for the way forward.
The leaders of Economic Community of West African States, ECOWAS Bank for Investment and Development, EBID, Togo, are to understudy Nigeria's Bank of Industry's success on project financing.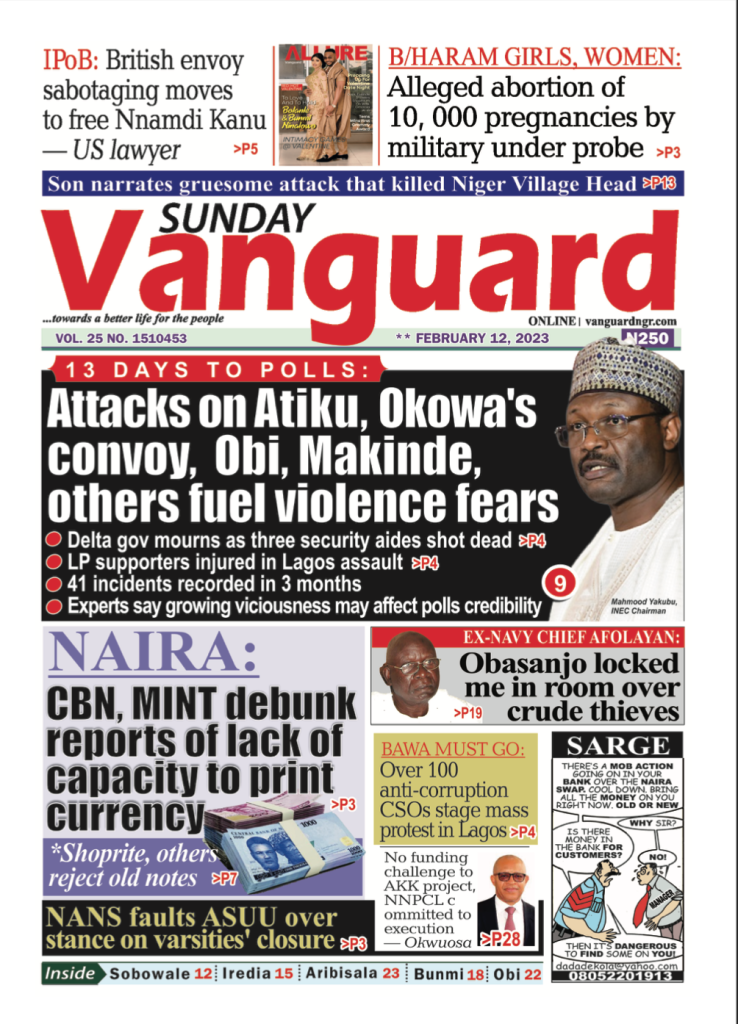 Subscribe to our E-EDITIONS
Subscribe to our digital e-editions here, and enjoy access to the exact replica of Vanguard Newspapers publications.
Subscribe