The Federal Government has accused the International Criminal Court, ICC, and Amnesty International, AI, of becoming part of the country's security challenges by attacking the country's security forces and threatening them with prosecution.
Subscribe to our newsletter
Sign up for our newsletter, and be the first to get the latest news on Vanguard.
Subscribe
Worried that some of his ministerial nominees may not scale through the Senate screening, expected to commence next Tuesday, President Muhammadu Buhari, has begged senators of the opposition Peoples Democratic Party, PDP, for a soft landing for the nominees.
The All Progressives Congress (APC) has described the PDP's rambling statement on the nation's economy as part of the opposition's ploy to distract the Buhari Administration from its onerous task of putting the nation on a sound footing.
By Ochereome Nnanna NOT much was heard about the "first one hundred days" fad before 1999, when our democracy was rescued from the military doldrums. The renascence of democracy thrust it forcefully into our political culture. The new civilian leaders used it to try and paint images of themselves as "action" or "performing" political actors. […]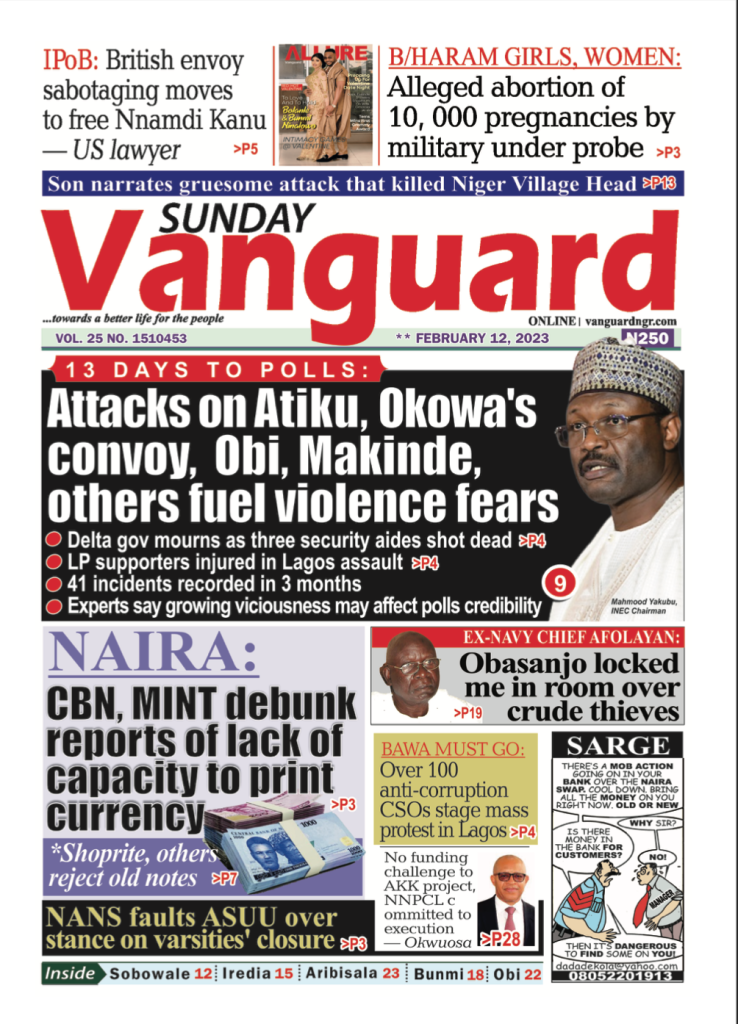 Subscribe to our E-EDITIONS
Subscribe to our digital e-editions here, and enjoy access to the exact replica of Vanguard Newspapers publications.
Subscribe