The President of the Nigerian Bar Association, NBA, Mr. Olumide Akpata, was on Tuesday, absent at a meeting the Nigerian Body of Benchers held in Abuja.
Subscribe to our newsletter
Sign up for our newsletter, and be the first to get the latest news on Vanguard.
Subscribe
Stakeholders in the nation's creative industry on Saturday called on the Edo State Government to invest in theatres, incubation centers for creative people and put in place the right policies to drive her prestigious art and craft sector.
As the Alaghodaro Investment Summit got underway on Friday in Benin City, the Edo State capital, investment experts and heads of federal government regulatory agencies proffered solutions to the bureaucratic bottlenecks in government that are hindering the growth of businesses in Nigeria.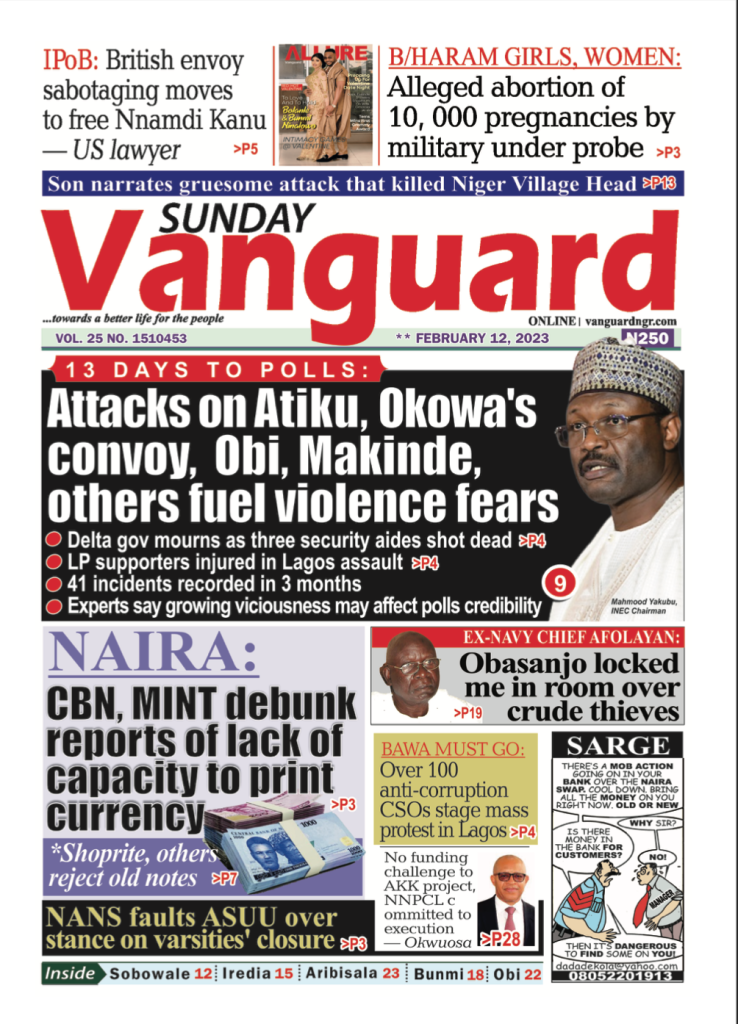 Subscribe to our E-EDITIONS
Subscribe to our digital e-editions here, and enjoy access to the exact replica of Vanguard Newspapers publications.
Subscribe