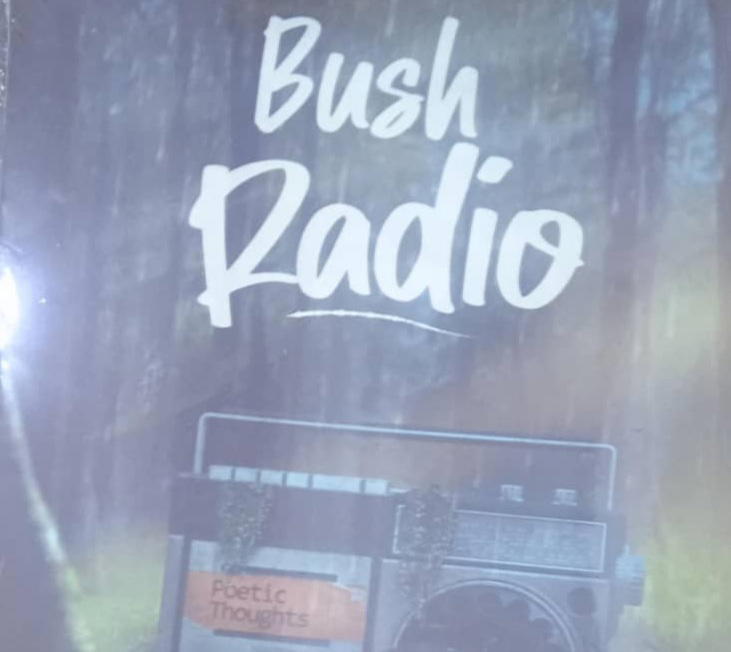 By Providence Ayanfeoluwa
To mark his 40th birthday, Godson Osarenren, Best page poet in Nigeria 2015, has unveiled his latest poetic compendium, "Bush Radio".
Bush Radio represents the power of storytelling and the importance of preserving cultural traditions and histories.
The book is segmented into five and houses100 poems with art works that depicts each poem.
Osarenren is a Nigerian confessional poet whose work is characterized by a unique blend of traditional African oral poetry, and a consistent beat that mimics the rhythms of traditional African folk songs using modernist techniques.
His poetry is known for its musicality, imagery, and use of metaphors. Osarenren uses these devices to explore themes such as identity, love, and the complexities of human relationships.
Another notable aspect of his style is his use of language in which he often employs a mix of English, French and Nigerian pidgin, as well as other indigenous languages such as Edo, Yoruba, and Igbo.
This multilingual approach reflects his commitment to celebrating the diversity of Nigerian culture and language.
Speaking on the occasion of his book presentation and 40th birthday anniversary in Lagos, Osarenren said that the book was connotative, whereas bush signifies Africa, the radio is an apparatus used for communication.
He said: "Africa is regarded as a bush, so bringing an apparatus that is foreign into the bush has eroded our cultural life, tracing it back to the Berlin conference of 1884 and 1885.
"I am speaking out loudly to say that the cultural vultures which is the West, has cost us harm in terms of our cultural life. How many of our children can speak their local dialect?" he wondered.