By Prince Osuagwu, Hi-Tech Editor
Kristin Wilson is a business optimization strategist focused on human-centered applications of technology, research, and data analytics for growth and resilience. She has a deep passion for and commitment to African entrepreneurship and economic success.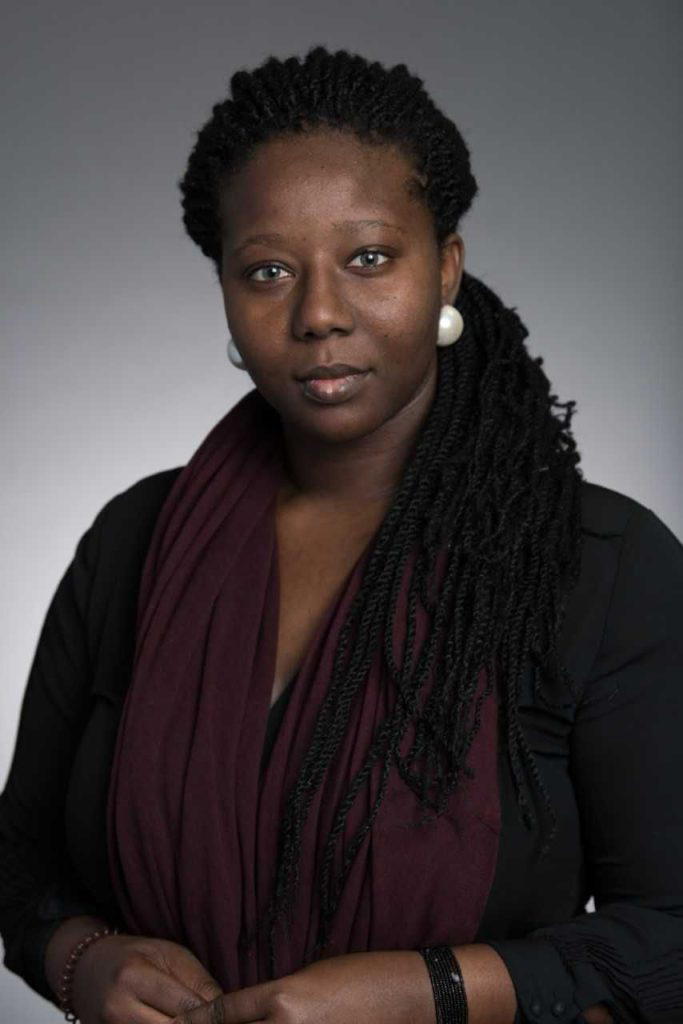 She is the brain behind Spurt a capital building venture, founded to develop local companies into global giants. They work to make people more productive, operations more efficient and strategy more aligned with the vision.
In this interaction with Hi-Tech , Kristin speaks on a range of issues including the ambitious drive that saw Spurt! Spring forth as a business enabler.
She also confesses that Nigeria's Start-up ecosystem is one of the most vibrant in the world, and shared valuable processes and tips leading to building a thriving and enduring Start-up ecosystem.
Ambitious drive
Spurt! is a people technology company and our goal is to empower a billion people through entrepreneurship. In short form, that's where we're headed. We're fueled by our deep conviction that passionate, enabled and empowered entrepreneurs dedicated to Africa can create innovative solutions to the continent's challenges.
Accordingly, our work, our company reflects our commitment by providing them with the technology, information and frameworks to make this happen. We are creating a future where Africa is at the forefront of global innovation and entrepreneurship, where homegrown solutions are shaping the world and where African entrepreneurs are recognized as pioneers and change makers.
Risking into venture building
There's a common idiom, "necessity is the mother of invention" and there is no place where this is truer than Africa. Entrepreneurs building on the continent have consistently demonstrated talent and ingenuity even in the face of unevenly distributed resources and severely lacking infrastructure. This double edged sword also presents ample opportunities for innovation in healthcare, education, agriculture, and so on. These all demand creative and scalable solutions which we're uniquely positioned to solve as African entrepreneurs.
And so whilst investing on the continent carries inherent risks, there is a potential for substantial returns not just in the way of capital but prosperity too.
As a venture builder, we collaborate most closely with technical and professional experts. Over the years, we've built up a community of professionals and experts across a range of fields who work with the entrepreneurs we support to deliver on their brand vision. Today, that community has over 2000 consultants and has supported 100+ deep engagements with entrepreneurs across 15 countries on the continent.
Workflow collaboration tool
For a long time, this community, the Spurt! Consultant Community was our primary tool for delivering scaled support to businesses and entrepreneurs across the continent. However, in the aftermath of the pandemic, we realised that beyond the people power of the consultant community, we needed to leverage technology to support businesses at real and sustainable scale.
Sync is a workflow collaboration tool that has revolutionised our ability to empower entrepreneurs by directly equipping them and their teams with an enterprise quality team collaboration and workflow management tool. Thousands of Sync! users now benefit from enhanced project visibility, seamless communication, milestone tracking and task management.
We've helped teams to attract and retain top talent and then build systems that can deliver on their brand promise. We do this faster and more efficiently with Sync. Businesses operating on Sync, meet their milestones, at least over 80% of the time compared to less than 20% of the time in the absence robust people and process management. Founders on Sync are able to contextualise company performance, enhance the quality of their team dynamics, and make confident decisions to drive their businesses forward.
Growth approach
Creating sustainable growth for startups is a complex and multifaceted task, but Spurt! has developed a proven approach that has consistently yielded positive outcomes. Spurt! supported companies have access to data and insights for all stages of the business life cycle whether that's business modelling, product planning, stakeholder engagement and people operations.
Our core team and the extension provided by our consultant community comprises entrepreneurs and professionals possessing a deep understanding of the complex African business landscape: We understand the unique challenges and opportunities faced by entrepreneurs operating in Africa and we are able to tailor our support, accordingly, leveraging data-driven intelligence, people strategy and robust technology.
We focus on helping our clients build sustainable businesses emphasising the importance of implementing models that can generate sustainable revenue and create community prosperity. Based on our understanding of the nuances of operations on the continent, we do not operate with the assumption that technology delivered in a vacuum can achieve results. Instead, we provide business teams with holistic support that ranges from facilitating their access to capital, mentorship and industry expertise as well as a suite of SaaS products underpinned by deep learning technology.
Building a thriving start-up ecosystem
Building a thriving startup ecosystem involves identifying a genuine problem worth solving. Successful startups are built on addressing real needs and pain points in the market.
Now, the processes will involve:
Validating your idea: Before investing significant resources, test your concept thoroughly to ensure it resonates with potential customers.
Assemble a strong team: Surround yourself with talented and passionate individuals who share your vision and complement your skills.
Embrace agility and adaptability: The startup landscape is constantly evolving, so be prepared to pivot and adjust your strategies as needed.
Learn from failures and setbacks: Failure is an inevitable part of the entrepreneurial journey. View setbacks as learning opportunities and use them to refine your approach.
Nigerian Start-up ecosystem
The Nigerian startup ecosystem is one of the most vibrant and dynamic in Africa. There is a growing number of talented entrepreneurs, a supportive government, and a growing pool of investors. However, there are also a number of challenges that need to be addressed, such as the lack of access to funding and the difficulty of doing business in Nigeria.
Spurt! is optimistic about the future of the Nigerian startup ecosystem. The company believes that Nigeria has the potential to become a global leader in innovation and entrepreneurship.