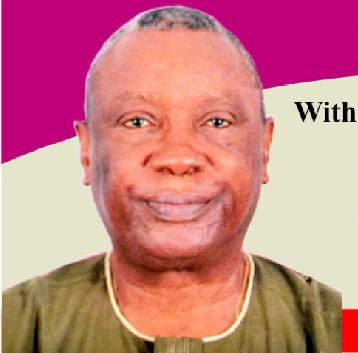 From last week continues the narrative that following the submission of the Mbanefo report the number of local governments in the country was increased to 417. Today concludes the discourse in support of why new states  and local governments cannot be created now
ALL in all, there are 417 local governments in the North while the South has 357 local governments.
In short the North has 60 more local governments than the South.
To point out the imbalance, in 1979, there were eight local governments in Lagos State, namely: Lagos Island, Lagos Mainland, Shomolu, Mushin, Epe, Badagry, Ikorodu and Ikeja.
Now there are 22 local governments in Lagos State in the 1999 Constitution.
They are: Agege, Ajeromi-Ifelodun, Alimosho, Amuwo-Odofin, Apapa, Badagry, Epe, Eti-Osa, Ibeju/Lekki, Ifako-Ijaye, Ikeja, Ikorodu, Kosofe, Lagos Island, Lagos Mainland, Mushin, Ojo, Oshodi-Isolo, Shomolu and Surulere.
In 1979, there were 20 local governments in Kano State. Namely, Kano (Metropolitan), Dambatta, Ringim, Minjibir, Gezawa, Bichi, Dawakin-Tofa, Gwarzo, Tudun-Wada, Rano, Wudil, Dawakin-Kudu, Dutse, Jahun, Birnin-Kudu, Gaya, Hadejia, Keffin-Huasa, Gumel and Kazaure.
Jigawa State was created out of the old Kano State. If we are to add the local governments in Jigawa with the local governments in the present Kano State, then the old Kano State that had 20 local governments in 1979 now has 71 local governments.
This is because Jigawa State has 27 local governments and Kano has 44 local governments. That is a clear case of imbalance imposed by the military.
And it was imposed because the military rulers that had created states in the country so far are all from one section of the country. And that is the imbalance we are going to live with.
Since new states will not be created, it will be sheer waste of energy and time for the National Assembly to continue to spend money on the pretext of amending the Constitution to create more states and local governments.
Don't let us deceive ourselves: new states will not be created.
As per creation of new local governments, state governments can copy the example of Chief Bola Ahmed Tinubu when he was the Governor of Lagos State.
He created 57 local council development areas, LCDAs, from the 22 local governments contained in the 1999 Constitution.
The arrangement has worked since 1999 because Chief Tinubu's party has been in power since then. If another party comes to power in Lagos, that arrangement may not work.
The present 36 states structure in Nigeria and the 774 local governments structure in the country is a military legacy.
Concluded