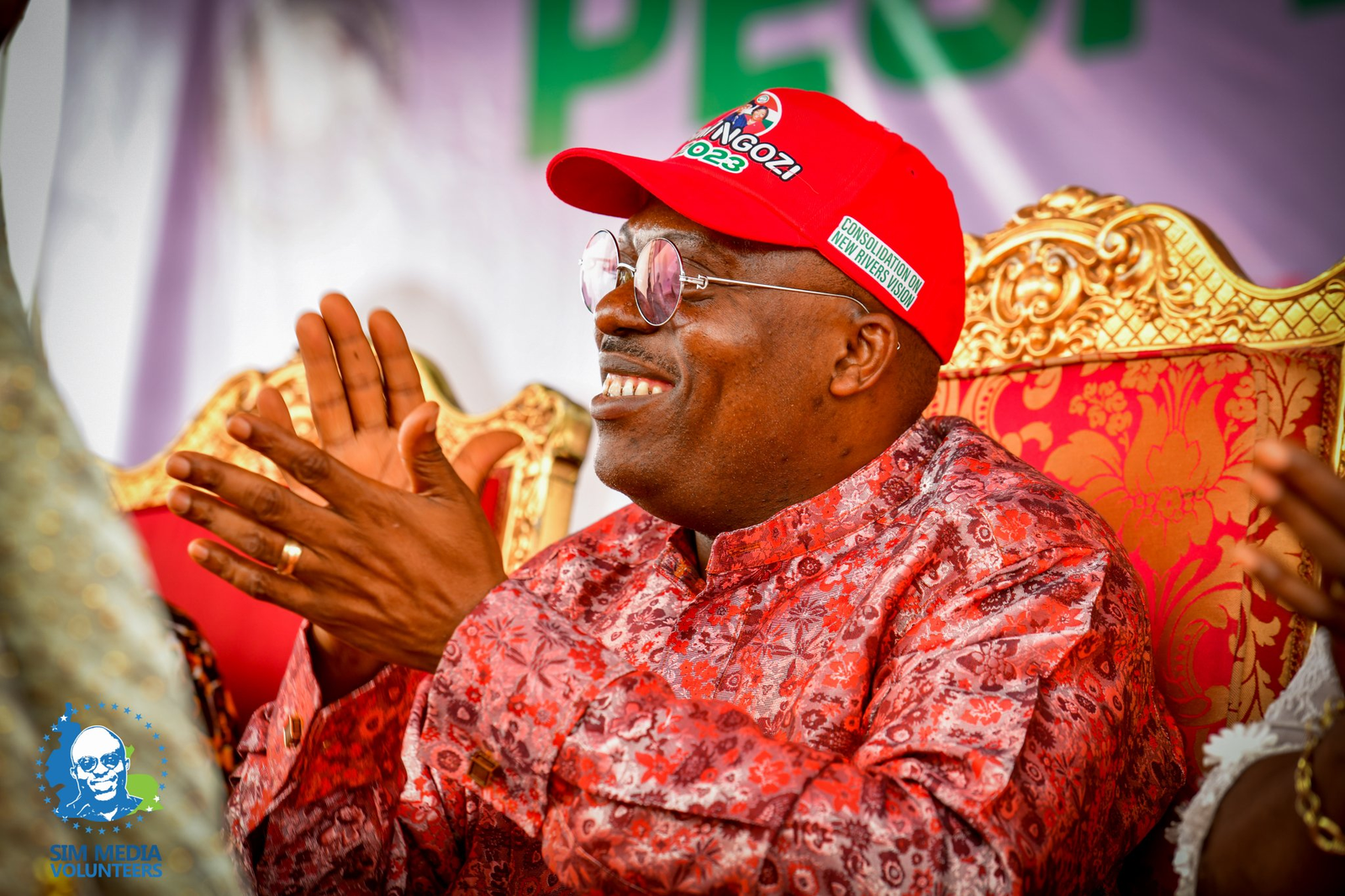 Siminalayi Fubara
By Davies Iheamnachor
PORT HARCOURT:  Rivers State Government has expressed satisfaction with the crime-fighting strategies employed by the police in the state, calling for more synergy among security agencies in the state to reduce criminality to its barest minimum in the state.
The State's Deputy Governor, Prof. Ngozi Nma Odu, spoke during the Inauguration of Rivers Zero Crime Initiative, a Programme of the Police in Port Harcourt, yesterday.
Odu, who represented the Governor, Sir Siminalayi Fubara, commended the police for the works they are doing, noting that the issue of Zero Crime should be collective and should involve all the Armed Forces, Civilians, all Groups, Faith Based Organizations and all Non-Governmental Organizations and the Government.
She said: "We have to do it together, we require collective synergy to pull our energy together and fight the fight, and like the CP also said when you see something, say something, because when you see something and say nothing you are encouraging criminality."
Odu commended the Commissioner of Police in the State, Nwonyi Emeka on his assurance to protect the identity of anyone who comes up with useful information to nip crime in the bud, stating that confidentiality of source of information is vital in crime fighting.
She said: "I am satisfied with CP Emeka for his resolve in fighting crime and criminality and he demonstrates it every day by unfolding new ideas, and we know as you continue in Port Harcourt you will continue to unfold these ideas that will cumulate to a safer, happier and more comfortable Rivers State.
"Let us come together and change the narrative to something much better, in the last few months we have had about three international conferences here, that tells us that people have the confidence that they are safe here. I believe that we shall sustain that, so that more and more people doing business here and working here can prosper more, and I believe that this is achievable."
Meanwhile, In his remark, the CPof the State, Nwonyi Emeka, expressed gratitude to Governor Siminalayi Fubara, for the key role he played to ensure that the Rivers Zero Crime initiative became a success,