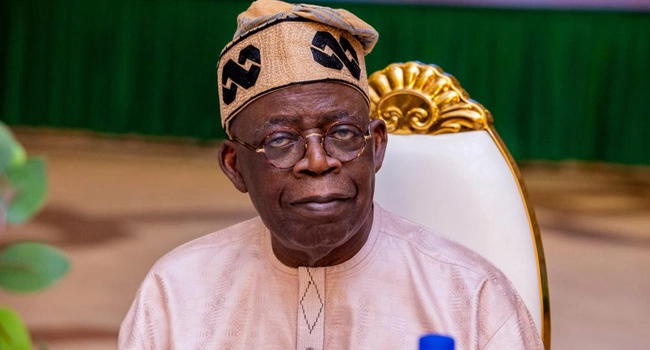 President Bola Tinubu
By Laolu Elijah
THE Vice-chairman, Oyo State Council of Obas and Chiefs, Oba Francis Olushola Alao, the Olugbon of Orilegbon, has called on President Bola Tinubu to ensure that the role he assigns to traditional rulers in governance goes beyond advisory.
He made the call in his congratulatory message to Nigerians on the 63rd Independence Day celebration.
The first class monarch said the call became important in view of the fact that the rulers are closer to the people and they know their yearnings.
He said: "To accelerate the new and better Nigeria that we all want, we must strengthen our traditional institutions. Our advisory role is not enough. President Bola Tinubu should, as a matter of importance, assign an active role to the traditional institution in his government.
"As strategic stakeholders, we are closer to the people and we know their concerns. For example, the British government did not relegate their monarchical institution to their constitution," he stated.
Empathising with Nigerians in this trying period, he canvassed support for Tinubu, noting that "there ware glaring signals that the country has a better future with the way the President is administering the nation."
He urged Nigerians to coexist peacefully and support government efforts in repositioning the country.
The statement read in part, "As we celebrate this milestone, we must reflect on the legacies of our past heroes and their sacrifice for the country. It is more important than ever to work together to reposition the county to reclaim its lost glory. We all have a role to play in this, from traditional rulers to government at all levels and citizens."
"I urge Nigerians to support President Bola Tinubu's led administration and his 'Renewed Hope' agenda including the development agendas of states and local government. It might be challenging today but in the long run, Nigerians will enjoy the dividends of democracy, considering the effort of the government."