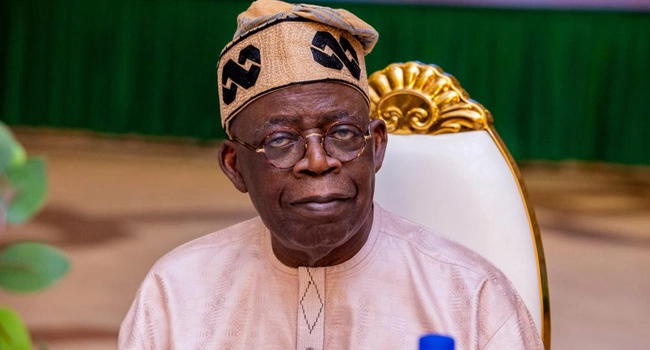 President Bola Tinubu
President Bola Tinubu has urged athletes and officials at the ongoing National Youth Games in Asaba, Delta, to put national interest first as they compete for medals.
Tinubu made the appeal in his address at the opening of the 7th edition of the National Youth Games on Saturday.
The president, who was represented by the Minister of Sports Development, Senator John Owan-Enoh, said the games should promote the spirit of friendship amongst all states.
He urged all state officials and athletes at the games to compete with the spirit of fairness and togetherness in their quest for honours.
"I wish to welcome every state official and our youth athletes to this 7th National Youth Games holding here in Asaba.
"Let me also implore you all to compete in the spirit of fairness and togetherness, while putting the interests of the nation first," Tinubu said.
Also in a welcome address, Gov. Sherrif Oborevwori of Delta said the state had deployed several security personnel, protocol officers, traffic management teams, and volunteers to ensure a peaceful, safe, and secure environment for the games.
He congratulated the Federal Ministry of Sports Development for their consistency and dedication in organising the National Youth Games.
"There is no doubt, that the National Youth Games has come to stay, and it is a powerful vehicle to discover new talents from the grassroots and ensure that there is a standard programme for athletes.
"Aside from athlete development, the National Youth Games has also proven to be a cost-effective and reliable tool to promote national unity.
"It had equally helped to advance the development and peace agenda of both the national and sub-national governments.
"We have made adequate arrangements for hitch-free movement across the length and breadth of the city.
"There has not been a single report of security breach in previous competitions that we have hosted, and, by God's grace, this year's event will not be an exception," the governor said.
The News Agency of Nigeria (NAN) reports that the games will hold between Sept. 23 to 30.
More than 5,742 athletes from the 36 states, including the Federal Capital Territory will be competing for medals at the games.