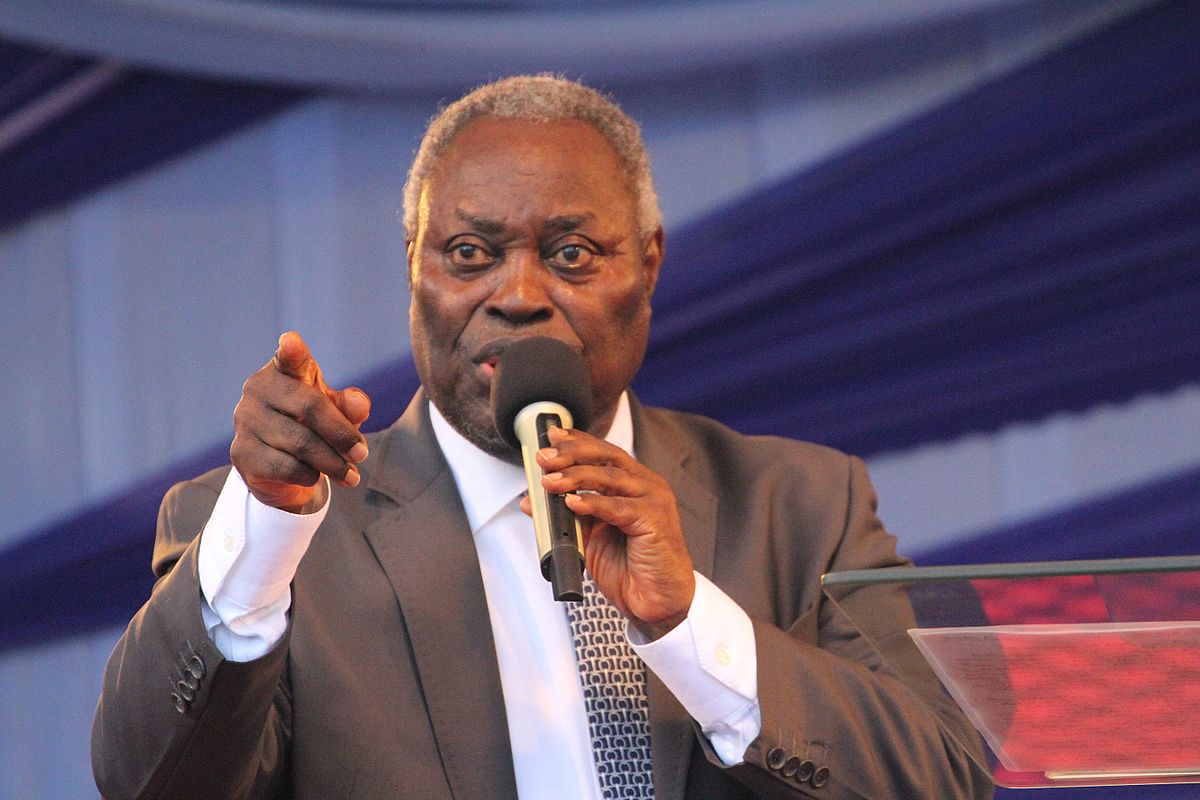 ….as 6-day Global Crusade ends in Lusaka
By Gabriel Ewepu
ABUJA – THE President of the Republic of Zambia, Hakainde Hichilema, yesterday, commended the General Superintendent, Deeper Christian Life Ministry, DLCM, and Convener, Global Crusade with Kumuyi, GCK, Pastor William Kumuyi, over the revival of Holiness and soul-winning as a renewed approach to fight corruption and criminality in Zambia.
Hichilema made the commendation while receiving Pastor Kumuyi and his wife Esther Kumuyi along with other ministers of the gospel on the heels concluded six-day Global Crusade with Kumuyi, GCK, in Lusaka, the capital of Zambia with the theme 'Divine Encounter with the God of Miracles', which also had a Ministers and Church Workers' Conference and Impact Academy for secondary, tertiary students and Young Professionals on the sidelines of the GCK.
The Crusade started on Thursday last week and ended on Tuesday with thousands of people in attendance.
The Global Crusade was birthed out of the need to further share the good news of Christ. Christ saves from sin, delivers from destruction, heals regardless of the disease, and provides His children with an eternal home.
Global Crusade with Kumuyi (GCK) is an evangelistic foray with a worldwide reach recording over 5.3 million attendees in over 180 countries. GCK has seen over 500,000+ conversions within two years of its inception and has spawned a daily programme, GCK Daily, which is available in different languages and a weekly TV broadcast that airs on several stations in the US and Canada, Europe and other parts of the world.
He said: "We were profoundly honoured yesterday afternoon, to meet Dr William Folorunsho Kumuyi, the founder and General Superintendent of the Deeper Christian Life Ministry International.
"He was accompanied by his beloved wife, Madam Esther Kumuyi, and Zambian Church Mother Bodies members, comprising Council of Churches and the Evangelical Fellowship of Zambia.
"During our meeting, we discussed the significance of national development being rooted in Christian values.
"This approach greatly assists citizens in leading honest lives, thereby reducing crimes such as corruption and other vices."
He further stated that, "We expressed our admiration for Dr Kumuyi's unwavering commitment to the church building and soul-winning for the past 50 years in Africa and beyond. We urged him to continue this noble mission."
The President also added that, "Furthermore, we reaffirmed our government's steadfast dedication to promoting the preaching of the Gospel in Zambia, and implored pastors to continue guiding us, under the trust of the people
"We commended the Zambian Church Mother Bodies for their unity in hosting this revered man of God. This act clearly demonstrates that the Body of Christ is unified in purpose in Zambia."