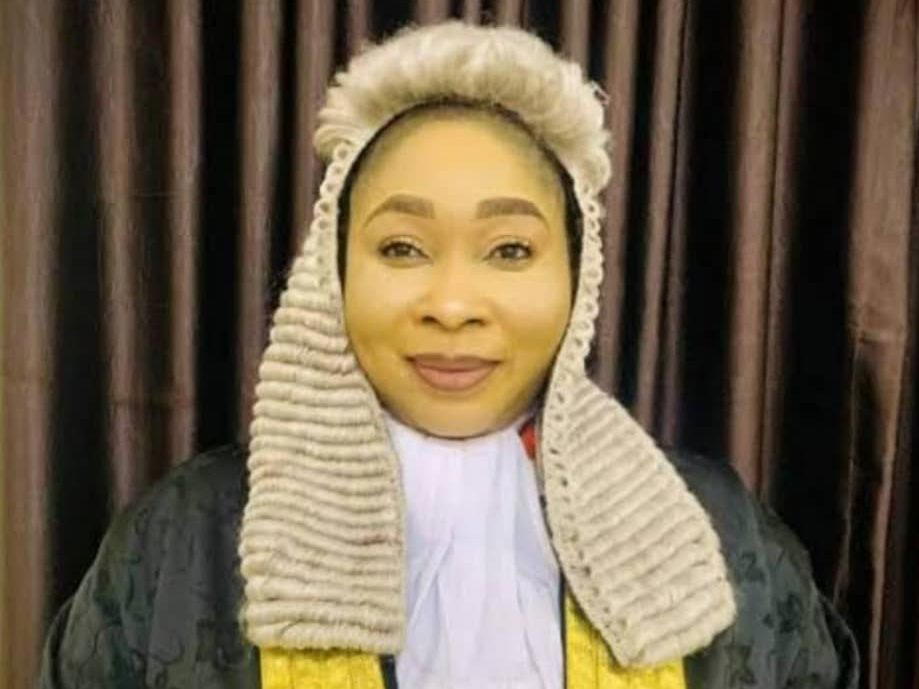 Benue deputy speaker
...throws out PDP's petition for lack of merit
By Peter Duru, Makurdi
The National/State Assembly Election Petition Tribunal in Makurdi, presided over by Justice Ory-Zik Ikeorha has upheld the election of the Deputy Speaker of the Benue State House of Assembly, Mrs. Lami Danladi of the All Progressives Congress, APC, representing Ado State Constituency in the Assembly.
The election of Mrs. Danladi was challenged by the Peoples Democratic Party, PDP, and its candidate in the March 18, 2023 election, Mrs. Agnes Uloko.
The petitioners had alleged forgery against the respondent insisting that she did not possess the requisite qualification to contest the election as well as not being a member of the APC at the time she contested the election.
The PDP candidate prayed the panel to disqualify the respondent and declare her the winner of the election.
However, the respondent countered the petitioners prayers insisting that the allegations of the petitioners were mere hearsay and baseless.
She insisted that she possessed the required qualifications to contest the election and also tendered relevant documents to back up her claim.
Mrs. Danladi urged the court to dismiss the petition for lack of merit.
Delivering her judgment on Thursday, Chairman of the panel, Justice Ikeorha ruled that the petitioners failed to prove their case.
Justice Ikeorha said the petitioners failed to prove their case of certificate forgery leveled against Mrs. Danladi adding that they also failed to prove that she was not a member of the APC before contesting the election.
According to her, "the petitioners' case was too weak to establish forgery against the respondent" adding that pleadings alone were not evidence before the court to prove the case.
The Court held that the evidence before the court "showed physically that the certificate tendered by the respondent looked genuine."
She ruled that "the reliefs sought are hereby refused, the petition stands dismissed in its entirety."