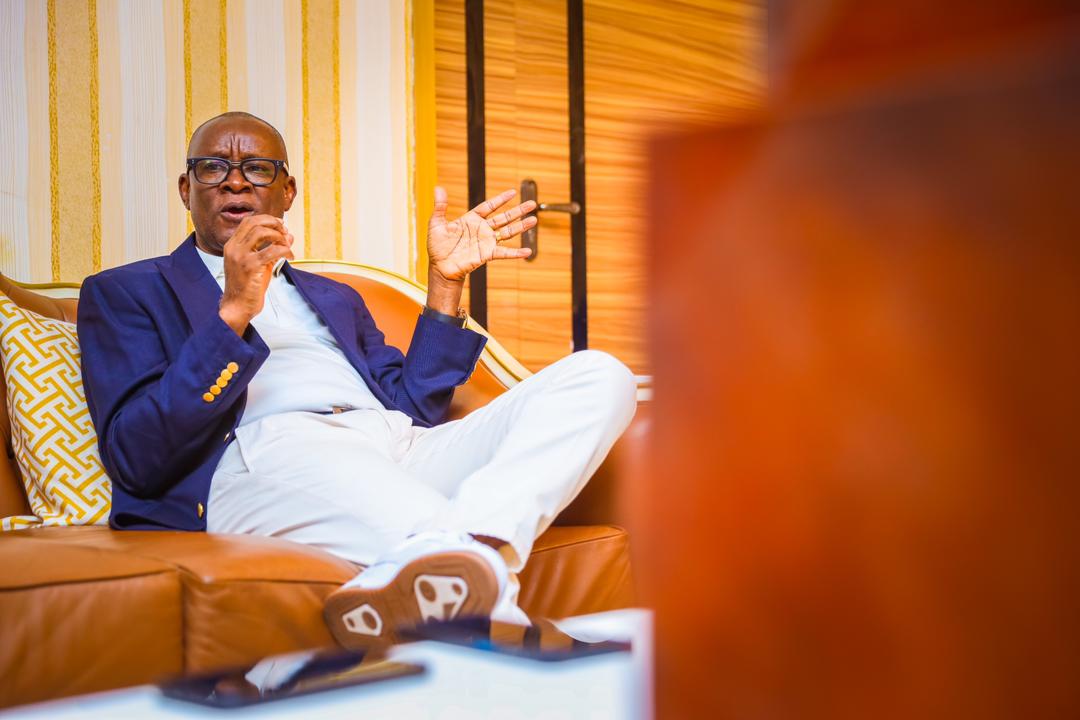 The Minister of Sports Development Senator John Owan Enoh has arrived with representatives of the Nigeria Football Federation in a bid to host AFCON in 2027.
Recall Nigeria and the Republic of Benin presented a joint bid to host the tournament.
All countries who submitted bids to host the AFCON tournament in 2025 and 2027 respectively are expected to attend the meeting during which the Independent Assessment Committee of CAF will submit their reports for assessment and discussions by CAF EXCO.
The CAF team had previously visited Nigeria to assess facilities at different proposed host venues around the nation.
In a post via Enoh's official X account on Tuesday, he wrote, "With representatives of the Nigeria Football Federation (NFF), I have arrived in Cairo, Egypt. We are here to attend the Confederation of African Football (CAF) Executive Committee meeting, as representatives of the Nigerian Government.
Stating further the reason for his arrival in Egypt, he wrote, "Our attendance is because Nigeria and the Benin Republic submitted a joint bid to host AFCON in 2027. Other Governments and Member Associations bidding to host AFCON in 2027 will also be in attendance.
"Prior to this meeting, all countries bidding to host this tournament were visited by the Independent Assessment Committees of CAF to assess the state of their readiness to host this continental tournament.
"As part of the assessment process, each bidding country is expected to make a 10-minute presentation and will be granted another 15 minutes to respond to questions that may arise.
"Thereafter, a comprehensive report would be submitted for assessment and discussion by the CAF Executive. The meeting is slated for Wednesday, 27th September 2023. We look forward to a positive outcome for the Nigeria-Benin Republic joint bid," he stated.