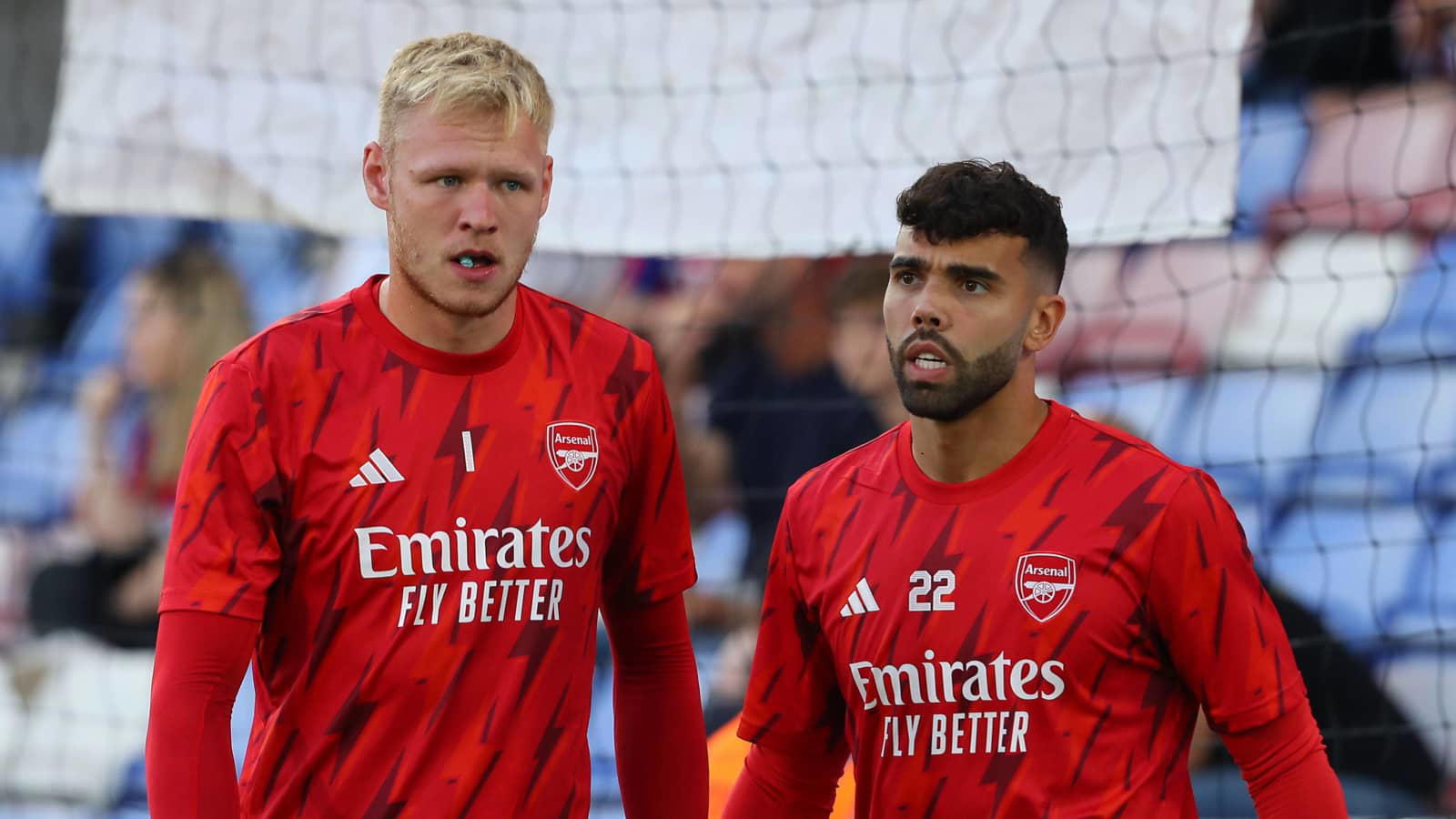 By Enitan Abdultawab
Arsenal's new signing and goalkeeper, David Raya, has said Aron Ramsdale will have to fight for his place, defending coach Mikel Arteta's decision to start him in two consecutive matches.
Raya spoke after Arsenal's 4–0 Champions League win against PSV Eindhoven yesterday and ahead of the London derby versus Tottenham Hotspur on Sunday.
"It is his choice; it is not my choice.

"When Aaron comes back in he needs to fight for the team and to win games," he said.
"I understand [the conversations about the decision] and I think it is the first time two top goalkeepers are in the same team, so that is just part of football now. The gaffer wants two top players for each position, and that is what we have to work with.
"I played the last two games, and I don't know what's going to happen on Sunday."
The Gunners signed the Spaniard from Brentford in the summer on a season-long loan with an obligation to buy, and he posed a threat to the place of first-choice Aaron Ramsdale.
Raya made his first start of the season in Arsenal's 1-0 win over Everton in the Premier League, with another start in the Champions League opener against PSV.