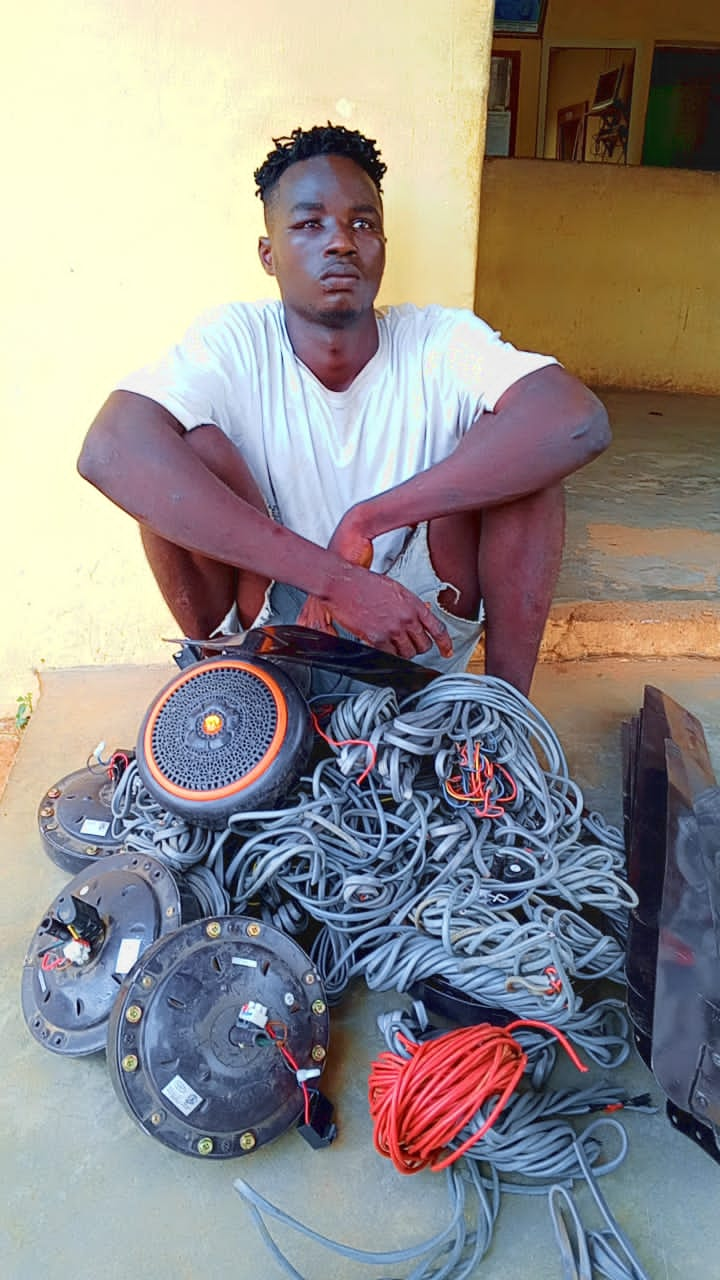 By James Ogunnaike
Operatives of Ogun State Police command, in Itele Awori, Ado-Odo/Ota Local Government Area of the State have arrested a 21-year-old Ibrahim Adamu, who disguised as a scavenger of condemned iron scraps, with some items he had allegedly stolen.
A statement by the command spokesperson, Omolola Odutola, Adamu has confessed that two of them specialized in breaking into unsuspecting people's houses in their absence to steal their valuables.
He was said to have identified the fleeing suspect as Azonto, who he said hailed from Adamawa.
Odutola in the statement said, "Our men have embarked on a manhunt to apprehend the fleeing suspect.
She added that when the police searched the sack in possession of the suspect, seven ceiling fans, cables and wires were found.
"When he was arrested and taken to the station, he played dumb and unable to provide satisfactory information on how he came about the items in his possession," Odutola explained.
She added that no dangerous weapon or gun was found on the suspect, except the sack containing the items mentioned above.
From careful observation, Odutola clarified that, "the items are not condemned or disposed by the owner, but vandalized useful items."
She added that the suspect has been handed over to the State CIID for discreet investigation and prosecution.
Odutola noted that the Commissioner of Police, Abiodun Alamutu, is aware of the surge in recent menace constituted by scavengers and scrap pickers, stressing that "he has mandated the immediate arrest of anyone found vandalizing government property or property of the people in the guise of being a scavenger."