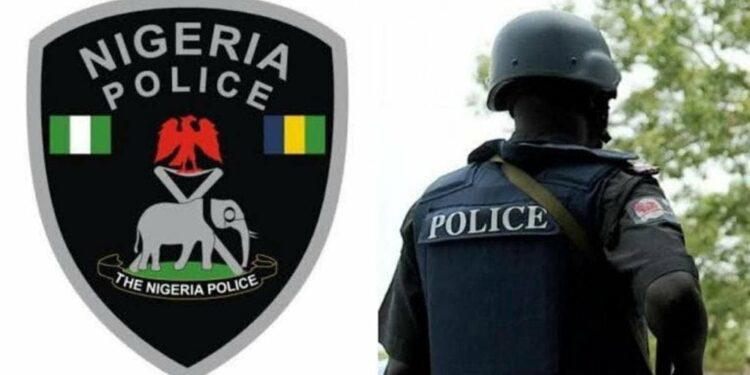 By Chinedu Adonu
ENUGU—Enugu State Police command, yesterday, said its operatives had arrested 92 suspects for different crimes and rescued 12 kidnap victims within one month of CP Kanayo Uzuegbu assumption of office in Enugu command.
The Commissioner of Police, Uzuegbu, who made this known during his maiden press briefing and parade of suspects, at command headquarters, said the suspects were arrested for different crimes bordering on kidnapping, armed robbery, unlawful possession of firearms, rape, subversive criminal activities, conspiracy and other related crimes.
Uzoegbu said exhibits recovered from the suspects include four AK-47 rifles, 66 firearms of different calibres, 333 live ammunition of different calibres, 25 vehicles and several other incriminating items.
He said in line with the policing vision and mission of acting Inspector General of Police, Mr. Kayode Egbetokun that the command was working with the right policing strategies to tackle existing and emerging security challenges in the state.
Uzuegbu said: "There is no doubt that the task of effectively policing our society is daily becoming daunting. However, I have since my assumption of duty, ensured that the right policing strategies are devised to tackle existing and emerging security challenges in the state. These strategies are subsumed in my grassroots-driven, proactive, people-oriented and problem-solving policing thrust
"These engagements, I must tell you have started paying off, as we are making remarkable progress in tackling violent crimes of kidnapping, armed robbery and the criminal activities of subversive criminals.
"It is a known fact that it is humanly impossible to totally eliminate crimes in human society. However, I want to assure the good people of Enugu State and visitors that we remain committed to ensuring that maximum security and tranquility are maintained in the state.
"I want to state without ambiguity that negative insinuations on the security situations in Enugu State are false and unfounded. I, therefore, make bold to say that the state remains peaceful and a safe haven for visitors and investors to come and meaningfully carry out their lawful businesses."