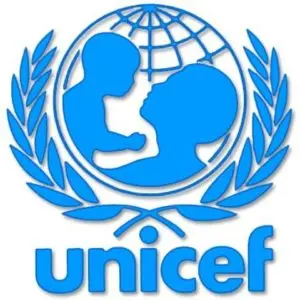 ….calls for stakeholders' concerted effort to reverse trend
By Peter Duru, Makurdi
The United Nations Children's Fund, UNICEF, has raised concern over the level of malnutrition in Benue state, saying over 283,727 children are stunted due to malnutrition.
The Chief of UNICEF Field Office, Enugu, Mrs. Juliet Chiluwe expressed the worry Thursday in Makurdi during the Coordination meeting of all partners, stakeholders and Ministries, Departments and Agencies, MDAs, on the implementation of food and nutrition programme in Benue state.
Represented by the UNICEF Nutrition Specialist, Ngozi Onuora, Mrs. Chiluwe pointed out that the situation was made worse by the fact that available data indicated "almost one out of two (43%) children are denied the vital benefits of exclusive breastfeeding within the first six months of life in Benue State."
While noting that the situation in Benue state called for urgent attention, Mrs. Chiluwe said "Benue State though the Food Basket of Nigeria alone has stunting rate of 21 percent (representing 283,727 children under five years of age), underweight prevalence of 13.6 percent and almost 1 out of 2 (43 percent) children are denied the vital benefits of exclusive breastfeeding within the first six months of life in Benue.
"Unfortunately, malnutrition has become a silent emergency and this silent emergency receives far too little attention."
The Chief of Field Office assured that the global organisation was ever ready and prepared to partner relevant stakeholders to drive down the menace of malnutrition in the state and country.
According to her, "UNICEF is committed to working with all of our partners in government and other UN agencies, the media as well as civil society and the private sector to help propel this global movement forward."
She opined that "the stakes could not be higher; and the path to progress could not be more clear; it is time for all of us to seize this opportunity.
"The causes of stunting may be complex, but in the end, our choice is very simple.
As simple as whether a child can survive and then thrive. As simple as whether a child can learn and then earn. As simple as whether a nation and its states can take crucial people out of poverty. As simple as nutrition."
The Chief stated that "investments in Scaling-Up Nutrition will yield immediate returns. They will save and contribute to lives, enable children and their mothers to have a better future, contribute to livelihoods, reduce poverty, and contribute to the economic growth of nations.
"Yet nutrition has a perennial low attention in Nigeria and in Benue state and has therefore contributed to the high global malnutritional rates."
In her presentation on nutrition activities in Benue from 2022 till date, the State Nutrition Focal Person, Mrs. Faustina Shar said a comprehensive review of results in 2021 showed significant decline in child food poverty rate across the states but Benue showed higher levels compared to other states.
She said "this implied that more hands needs to be on deck to ensure children's access to adequate nutrition for their development."
Speaking on Multi sectoral collaboration and financing, Prof. Mathew Anigo, lamented that 54 percent of deaths among children under the age of five years were caused by malnutrition.
Prof. Anigo who identified climate change, the Russia/Ukraine war among others as factors affecting nutrition in the country, said there was urgent need for a public/private partnership to solving the challenge.
He called for political will on the part of leaders coupled with the development of nutritional plans and policies to reverse the trend.