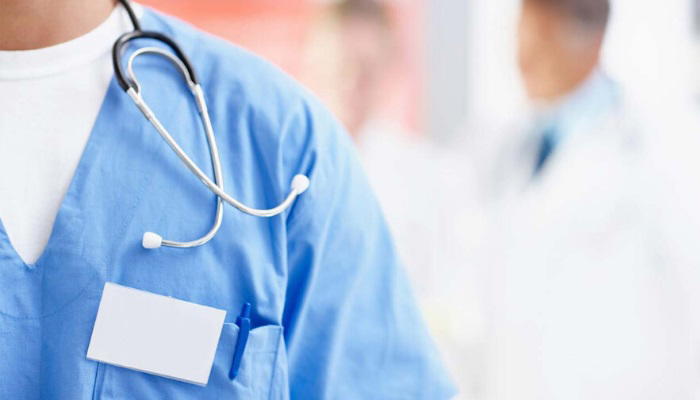 The Nigerian Association of Resident Doctors (NARD) on Saturday condemned those involved in organ harvesting while pledging to collaborate with the law enforcement agencies to curb the menace.
Dr Dele Olaitan, the new President of NARD, made this known at a news conference organised at the end of the 43rd Annual General Meeting (AGM) and Scientific Conference in Ilorin.
Olaitan described those healthcare workers involved in organ harvesting as criminals, while decrying the incident as sad and unfortunate.
"We will collaborate with the security operatives to get the best out of the situation," he assured.
Similarly, the president recalled that it has been two months since the last strike and proposed nationwide protest were suspended on account of intervention by well meaning stakeholders.
He lamented that many of the demands of the association had not been met.
He observed that the 2023 Medical Residency Training Funds (MRTF) has been paid at the reviewed rate though some members were omitted in the initial payment, while acknowledging the efforts of the government to pay the affected members.
Olaitan stated that the association applauded the efforts of some states, including Lagos, Ekiti, Kwara, Benue, Nasarawa, Ogun, Delta, Osun, Bayelsa and Kaduna, for implementing various welfare packages for colleagues under their employ.
He however observed that there is manpower shortage in the hospitals across the country with its attendant burn out effect on members.
He also wondered why the circular on one-for-one replacement of clinical personnel who have exited are yet to be replaced.
The NARD president urged the Federal Government to collaborate with relevant stakeholders to review and further strengthen the residency training programme in Nigeria in line with global best practices.
"We call on the Federal Government to implement recommendations of the special committee on brain drain to forestall the worsening toll of the menace that poses threat to future of medical practice in Nigeria," he said.
Olaitan reminded the government to quickly resolve the issues surrounding the payment of arrears of hazard allowance and the consequential adjustment of minimum wage to members.
According to him, the Medical and Dental Council of Nigeria and other stakeholders should have rethink on the downgrading of the membership certificate as the decision is rather retrogressive and the reason given for the downgrading are not convincing.
"Federal Government must expedite action on the process of unflagging the accounts of members whose accounts flagged because of erroneous payment of the 2021 MRTF," he urged.
The News Agency of Nigeria (NAN) reports that some of the new elected members included Dr Dele Olaitan, President; Dr Olusegun Ilori, First Vice-President; and Dr Mubaraq Ijaiya as Treasurer