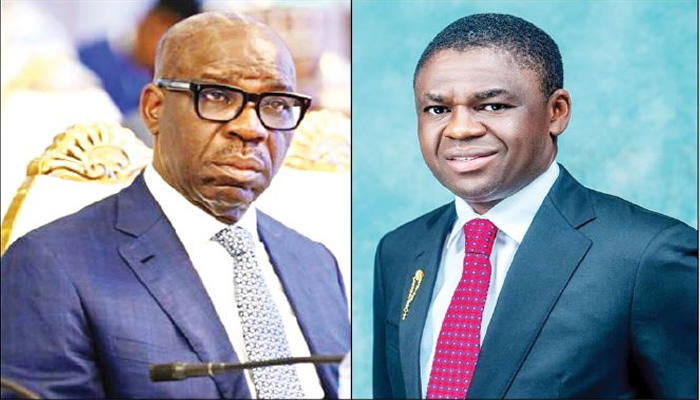 Former President of the Nigeria Bar Association, Onueze Okocha (SAN), has said that the deputy governors have no specific constitutional functions, describing them as "spare tyres."
Okocha made this known while reacting to the lingering feud between the Edo State Governor, Godwin Obaseki and his deputy, Philip Shaibu.
The Senior Advocate of Nigeria in an interview on Channels TV said the deputy governors could only exercise the functions assigned to them by the governor.
He said until circumstances like impeachment, the death, or incapacitation of a governor arise, a deputy governor remains in a passive position, not totally different from that of a spare tyre.
He said, "Deputy governors are like spare tyres, they stay in the boot, nobody uses spare tyres if the four types are working.
"The truth of the matter and this is legal position is that a deputy governor has no specifically assigned functions under the constitution.
"It is only the governor of a state that can assign responsibilities to his deputy or to any of the commissioners in the state executive council.
"So a deputy governor does not really have any responsibility until the governor assigns a responsibility to him. So clearly no deputy governor can claim to have executive authority over any matter in the state until it has been assigned to him by the governor.
"A governor usually has prerogative to pick who should be his running mate and it is expected that the running mate, if they eventually win, will exhibit total loyalty and support to his governor.
"The constitution says clearly that you can exercise only those functions and perform those duties that have been assigned to you by the governor. So this is the point I need to be make to all those who are deputy governors, who are vice presidents.
"Until the president assigns the function to you, until the governor assigns the function to you, you just stay there and wait until a circumstance may arise.
"If there is something like impeachment, death or incapacitate of a governor, the deputy governor will automatically assume the office but until those situations occur, a deputy governor is just a spare tyre."