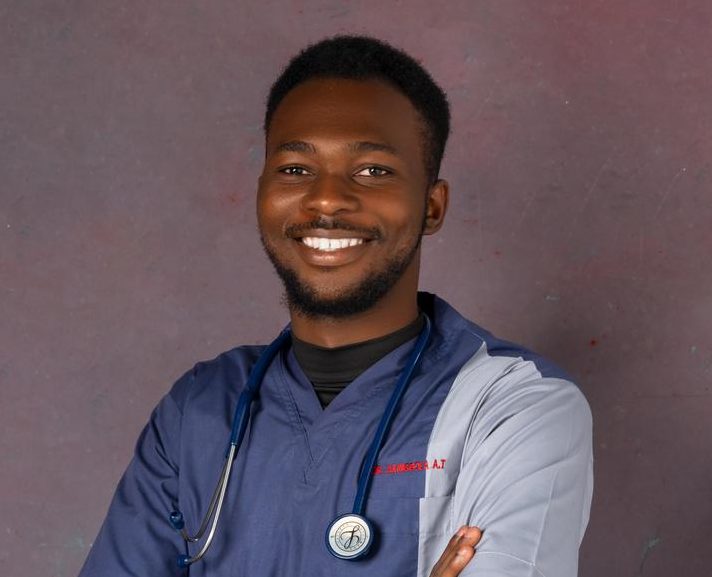 By Biodun Busari
A graduate of Lagos State University College of Medicine, Dr Akingbola Adewumi, has been honoured with King's College Quantedge and Rowan Williams Scholarship to pursue a Master of Philosophy in Population Health Sciences at the University of Cambridge, the United Kingdom.
Adewumi, regarded as a distinguished catalyst for social impact among his peers while speaking with Vanguard on Wednesday, said Nigerian students cannot be limited in pursuing their dreams if they are determined to succeed.
"My encouragement to Nigerian students is that they should know there are actually no limits to what they can achieve. Once you are determined to achieve something, just make sure you have plans, and make sure your plans are detailed and realistic. To bring the plans to reality will not be a problem," Adewumi said.
The King's College Quantedge scholarship, established in 2020 by the philanthropic Quantedge Foundation, headquartered in Singapore, traditionally selects a single scholar each year. In this exceptional year, Akingbola has been bestowed with this coveted award.
Adewumi is fervently dedicated to reshaping the narrative of the Nigerian healthcare system through his advocacy initiatives, conducted under the banner of HealthDrive Nigeria. He employed meticulously devised strategies to combat infectious diseases, with a specific focus on combating Viral Hepatitis B.
Under the aegis of HealthDrive Nigeria, he conducted free Hepatitis B surface Antigen tests using the Rapid diagnostic kits and through strategic collaborative efforts, provided subsidised 3-dosed Hepatitis B vaccination exercises.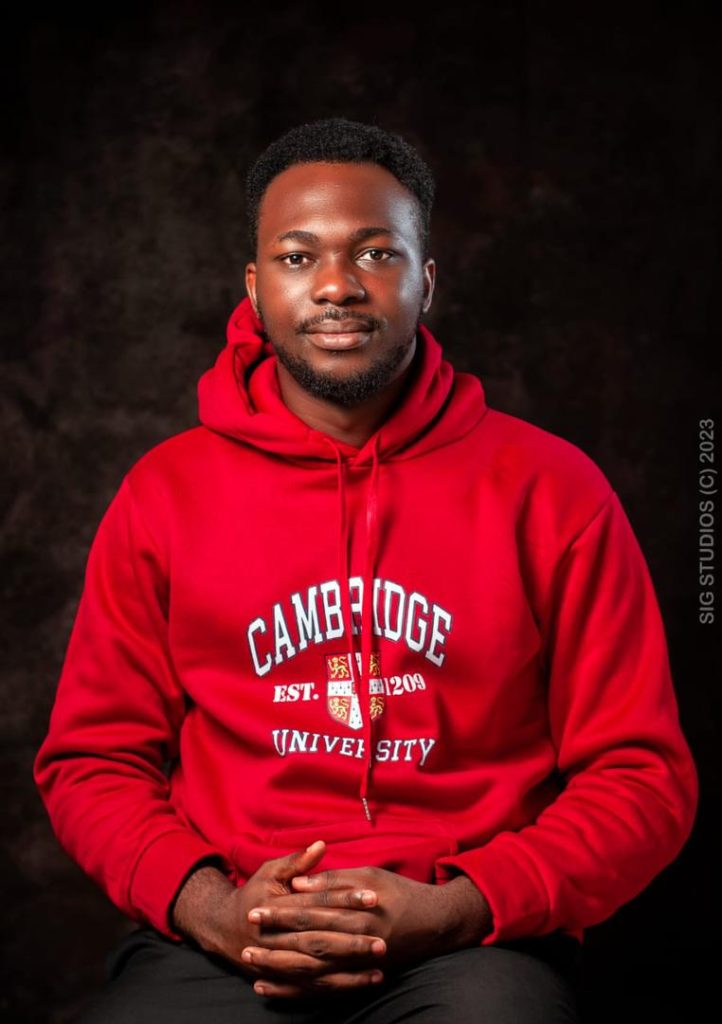 Speaking about his expectations at Cambridge, the 24-year-old said, "My expectation of studying with a scholarship at Cambridge University is that I would be trained through world-class methods and strategies on how to enhance the health of populations with more emphasis on the Nigerian context.
"I believe there is a lot more work to be done to ensure that in the diverse kind of populations, we have in Nigeria and in West Africa generally can benefit from personalised public health strategies with respect to their demographic status and income earnings and all that.
"I believe that this course at Cambridge University will grant me sufficient skills and knowledge to be able to improve the quality of populations in West Africa.
"I also expect to be well-versed in data analysis and research generally. And to be the availability of accurate data that will help public health interventions in Nigeria and West Africa."
Some highlights of his works include the annual Hepatitis B vaccination exercise for medical students at the Lagos State University College of Medicine, and the screening of over 500 students in Lagos State University main campus Ojo to commemorate World Hepatitis Day 2022.
Furthermore, Adewumi has received accolades of the highest order for his humanitarian endeavors, including the esteemed Diana Award, widely recognized as the pinnacle of recognition for a young individual's contributions to social and humanitarian causes, as well as the Africa 25 Under 25 awards presented by IKapture Network and OpportunityDesk.
In 2021, he was listed as one of the top 500 youths on the African Continent based in his works in the Nigerian health space.
Speaking further, he said, "I feel elated and happy about the opportunity. I consider it as a one-in-a-lifetime opportunity particularly considering my background. It is a privilege for me to attend a world-class Cambridge University with a full scholarship. It is an opportunity I will not take for granted."
"Finally, I want to encourage Nigerian students to take academics very seriously as much as their extracurricular activities with emphasis on social impact and image-making activities. We should make efforts to engage in one or two extracurricular activities that should be in line with our career plan," Adewumi added.