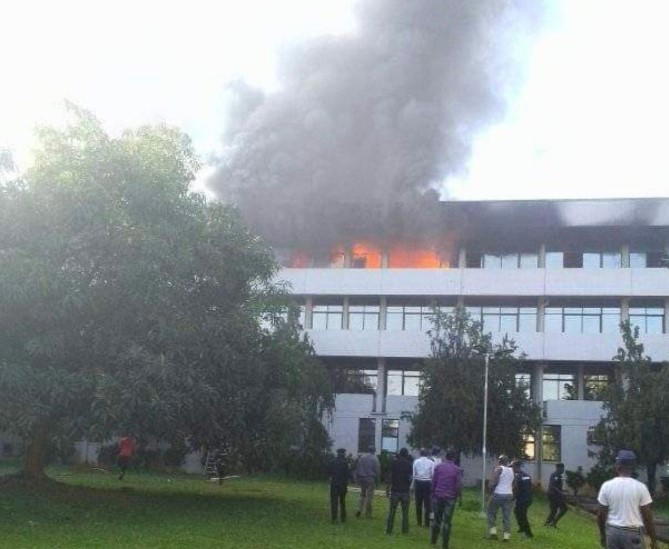 By Miftaudeen Raji
The Supreme Court has dismissed claims that there were casualties from the fire that broke out in one of the chambers of the apex court.
The Spokesperson of the Supreme Court, Festus Akande dismissed this allegation while speaking in an interview on Arise Television on Monday.
Akande stated, "Since it wasn't a serious issue, there was no point in evacuating people. The staff were fully on the ground and they moved in to douse the fire."
Recall that a section of the Supreme Court was on fire on Monday morning.
The Supreme Court Public Relations Officer noted that the cause of the fire was electrical from one of the Chambers of the Justices and was put out with the use of fire extinguishers.
Akande added that the stories making the rounds on social media that there are casualties are "fake news".
According to reports,  the cleaners on duty and some of the workers who resumed work early detected the fire and raised the alarm.
The workers were said to have used the fire extinguishers in the building to combat the fire.
Three offices, including that of Justice Mohammed Saulawa, were affected by the fire.