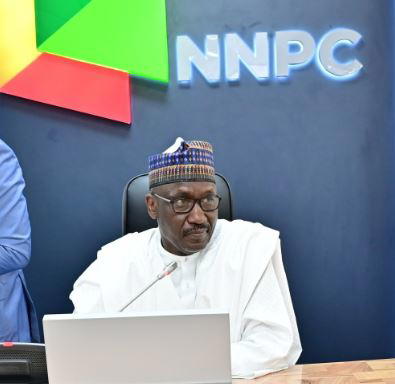 By Obas Esiedesa, Abuja 
In a bid to improve efficiency and reduce cost per barrel, the Federal Government yesterday signed a deal with oil and gas industry operators that would reduce the contracting cycle to not more than 180 working days.
A statement by NNPC Limited disclosed that a Memorandum of Understanding to this effect was signed in Abuja by the company and the Nigerian Content Development & Monitoring Board, NCDMB, with the International Oil Companies, IOCs.
NNPC Limited explained that agreement was a demonstration of its commitment to the efficiency mandate as enshrined in the Petroleum Industry Act (PIA), which is hinged on developing an industry framework for an optimized contracting cycle.
It stated that an optimized contracting cycle "is expected to improve the ease of doing business, reduce cost and drive efficiency which will eventually translate to production growth, increased revenues, and ultimately improved profitability.
"The MoU is also expected to contribute significantly to the double-digit economic growth rate agenda of the Federal Government and generate tremendous value for all the stakeholders which include investors, companies, host communities and the nation at large.
"Key benefits of the framework in the MoU include a reduction of the contracting cycle for open competitive tender, selective tender, and single sourcing tender to 180, 178, and 128 working days respectively compared with the current best effort performance of 327, 333, and 185 working days respectively".
Speaking at the event, the Group CEO NNPC Limited, Mr. Mele Kyari said signing the agreement heralds exciting times for the nation's oil and gas industry and stands as a bold testimony that the Company is plunging into the future of hope, productivity and success.
Represented by NNPC's Executive Vice President, Upstream, Mrs. Oritsemeyiwa Eyesan, Kyari added that with oil and gas as the bedrock of Nigeria's economy, there is the need to get the contracting process in the Industry right so as to get the economy back on track.
On his part, the Executive Secretary, NCDMB, Engr. Simbi Wabote, described the MoU signing as a way forward and a critical step towards enhancing the nation's crude oil production.
Speaking separately, the IOCs, represented by the MDs/Country Chairs of Shell, ExxonMobil, Chevron, TotalEnergies and ENI all pledged their commitment and support towards the implementation of the MoU for the benefit of all parties.