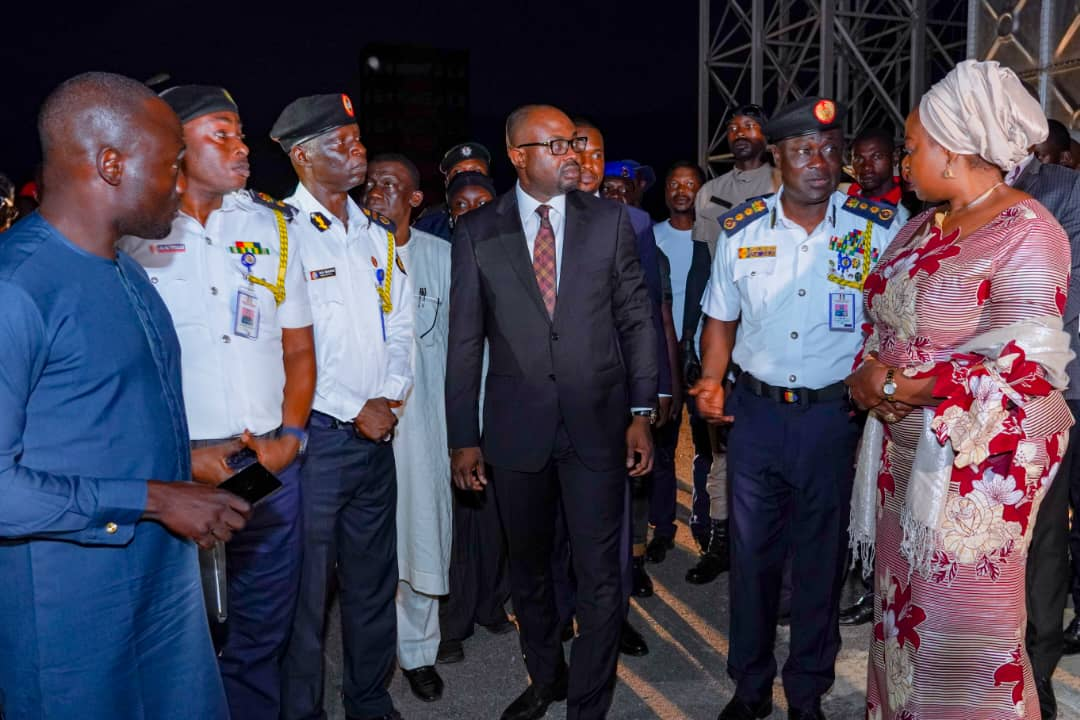 Omeiza Ajayi & Ifunanya Okafor
The Federal Government has expressed its desire to expand the scope of its National Fire Academy in Sheda, Abuja to allow for the training of private firefighters in order to stem cases of fire disasters in the country.
Minister of Interior, Dr Olubunmi Tunji-Ojo disclosed this on Wednesday night when he inspected facilities at the Academy.
"He suggested the possibility of broadening the use of the National Fire Academy, Sheda, Abuja to accommodate private fire service men", said; Babatunde Alao, his spokesman.
Speaking after his first official inspection tour of the academy, Tunji-Ojo said the facility has the capacity to play key roles in training safety officers who will be "on-the-ground" responders for the private sector.
He said; "A lot has been done, but there is still a lot more to be done. With what I have seen here, I can guarantee you that we will work very hard to see that this facility will not only be useful in training officers of the fire service but also for the private sector.
"We must make fire safety a personal affair. Every institution, commercial and social recreation centre should have certified fire and safety personnel, trained by this facility."
According to him, the academy could serve various private sector players, saying, "a market, bank, hotel, mall, restaurant, or even ministries should have first responders who can administer basic fire fighting remedy while waiting for the arrival of a full operation squad of the country's Fire Service."
Dr Tunji-Ojo explained that the tour was to avail him of the situation of things at the facility and also see how fire service processes could be innovated to serve a broader spectrum in line with the #RenewedHope agenda of President Bola Tinubu.
"Today, we have over 3 million private guards certified by the NSCDC. We can have something similar for the fire service. We need private fire service men to enhance our service and response time. The President's #RenewedHope agenda has charged us to be innovative if we must change the narrative.
"As a matter of fact, this is another innovative way to generate revenue because we expect that anyone looking to become a safety or security guard should get trained and certified by this academy."
The minister, who inspected the facility alongside the ministry's Permanent Secretary, Dr Oluwatoyin Akinlade, was led on the tour by the Comptroller General of the Federal Fire Service, Jaji Abdulganiyu.